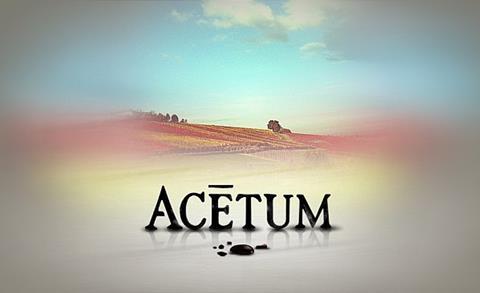 Top story
Associated British Foods (ABF) has announced the acquisition of Acetum, Italian producer of balsamic vinegar of Modena as it updates the market on its full year results for the 52 weeks to 16 September.
Acetum was founded by Cesare Mazzetti and Marco Bombarda, both of whom will remain in the business, and is based in the Province of Modena in Northern Italy, the region traditionally associated with balsamic vinegar.
Its brands include Mazzetti, which is the leading brand in Germany and Australia, as well as Acetum and Fini.
ABF said Balsamic Vinegar of Modena is one of the best known vinegars in the world, which has been granted European Protected Geographical Indication
In the year ended 31 December 2016 the business generated net sales of €103m.
ABF added: "We have ambitious plans to grow these brands and the acquisition will broaden our international presence in speciality foods."
Overall, ABF has upgraded its earnings expectations since its third quarter results and expects a better full year underlying operating performance as a result of a stronger profit delivery from Primark. Also adjusted operating profit will be "well ahead" of last year.
"In summary, we expect to report good growth in adjusted operating profit and adjusted earnings per share for the group for the full year," ABF said.
The weak pound will boost ABF's bottom line by some £85m given two thirds of the group's operating profit is earned outside the UK. Sterling weakness against the US dollar has had an adverse transactional effect on Primark's largely dollar denominated purchases this year, however the euro's strength in the second half has had a beneficial effect on British Sugar's margin.
Grocery revenues from continuing businesses are expected to be level with last year while adjusted operating profit is expected to be lower.
ABF said Twinings Ovaltine has had another good year with further sales and profit growth at constant currency and a strong performance at actual exchange rates. It also saw margins improved at ACH in the US and at George Weston Foods in Australia.
However, margins declined at Allied Bakeries as a result of a very competitive UK bread market and inflationary cost pressures. ABF said of its baking business: "A very competitive market with low retail prices, a resurgence of lower margin own-label as retailers sought to differentiate their bakery offering, and inflationary cost pressures combined to result in a significant margin decline."
Silver Spoon secured sugar price increases albeit at the expense of some lost volume, the Twinings brand performed well in its core markets, while Jordans and Dorset cereals continued their international expansion, but trading conditions in the UK were more challenging.
AB Sugar's revenue and adjusted operating profit will be well ahead of last year on a comparable basis adjusting for Illovo's change of year end in 2016.
Sugar production of 900,000 tonnes in the UK this year was abnormally low as a consequence of the reduction in the contracted growing area in order to reduce the high level of stocks brought forward from the prior year. In 2017/18 EU sugar prices will be below those achieved in the current year. However, the profit impact of this is expected, to some extent, to be mitigated by the higher production volumes and the benefit of euro strength against sterling on euro denominated sales.
Ingredients' revenues will be ahead of last year and operating profit will again be well ahead with a further increase in margin.
In the group's key Primark business, sales are expected to be 13% ahead of last year at constant currency and on a comparable week basis, driven by increased retail selling space and 1% growth in like-for-like sales.
Primark's first half operating profit margin of 10% declined from 11.7%, reflecting the strength of the US dollar on input costs. ABF said at its half year results that the full effect of sterling weakness against the US dollar would have a greater impact on margin in the second half because currency hedges maturing in that period would be at less advantageous rates. However, this morning it stated that, with the benefit of input margin mitigation and lower markdowns, it now expects the full year margin to be better than the first half.
ABF shares have dropped 2% to 3,199p on the news.
Morning update
Sainsbury's (SBRY) has announced former Microsoft and Nokia executive Jo Harlow has joined its board as a non-executive director and a member of its remuneration and nomination committees.
A US national, Harlow has a strong background in consumer-facing businesses having spent eight years at P&G and 11 years at Reebok in senior sales and marketing positions in both Europe and the US.
More recently she has spent 12 years in the telecoms and technology industry in a variety of senior management roles with Nokia and Microsoft. She also currently serves as a non-exec director of InterContinental Hotels, German consumer electronics company Ceconomy and technology company, Halma.
David Tyler, chairman of Sainsbury's, said: "She brings to the Board a wealth of experience in consumer-facing businesses and in the telecoms and technology industry, both in the UK and internationally. We are confident that she will make a valuable contribution to Sainsbury's."
The supermarket also announced that existing non-exec director Matt Brittin is becoming a member of the remuneration committee and standing down from the audit committee with immediate effect. At the same time, non-exec Jean Tomlin is joining the audit committee and standing down from the remuneration committee.
Also this morning, footfall in August fell 1.2% against the previous year, according to the most recent BRC-Springboard footfall and vacancies monitor.
The August fall was below the three-month and twelve-month rolling averages of -0.4% and -0.3% respectively.
High street footfall declined by 2.6% in August, a deeper decline than July's figure of 2.1%, while the decline in shopping centre footfall decelerated to -0.8% in August from -1.3% in July.
In contrast, retail parks continued their recent trend of positive growth, with footfall increasing in August by 1.6%, slightly less than in July when it increased by 1.7%.
The steepest decline in footfall in August occurred in Greater London (-2.0%) and Northern Ireland (-2.3%). This was the second consecutive month of negative year on year growth after a period of recovery for the capital.
BRC chief exec Helen Dickinson said: "The story for UK shopper footfall in August unfortunately remains much the same as before, with most shopping locations seeing a year-on-year decline. Indeed footfall sagged last month at a more pronounced rate than that witnessed over the past quarter as a whole. Retail parks once again bucked the trend, with shoppers attracted by the convenience of a one-stop shop for purchases, services and leisure activities.
"Encouraging shoppers back to more of our town centres is crucial to reducing the high number of vacant premises and the increasing gap between the vibrant and in-demand areas and those at the much more economically fragile end of the spectrum… A far more concerted and urgent effort is required from policymakers to stem and ultimately reduce the cost of doing business, particularly in our more economically-fragile communities. Not applying the planned inflationary increase to business rates next April would be a place to start."
Diane Wehrle, Springboard marketing and insights director, added: "At least part of the reason for more subdued footfall was a rise in online activity, in terms of both value and volume.
"Online sales rose by +11%, the greatest rise this year and significantly up on the +6.2% last August and the +8.3% in July. In part the rise in online activity will have been a result of much cooler, rainy weather this August than in 2016 which undoubtedly discouraged some shopping trips. However, it is also a function of increasing inflationary pressures, driving consumers online in a search for lower prices which is likely to only become more significant as inflation continues to increase its bite on household budgets."
Elsewhere, fresh from Team Sky and Chris Froome's historic win at Vuelta a España (Tour of Spain) over the weekend, Science in Sport (SIS) has announced it has renewed its agreement through to be its official sports nutrition partner through to 2020.
The 5 times Tour de France and 2017 Vuelta Espana winners will continue to work with SiS and its team of sports nutrition experts, to create bespoke products and provide support and advice to fuel their champion cyclists including Chris Froome, Geraint Thomas and Michal Kwiatkowski.
SIS CEO Stephen Moon commented: ""We proudly supply innovative, science-based nutrition products to professional and Olympic athletes and teams around the world. Team Sky is one of our key relationships and we enjoy collaborating closely with them to deliver performance improvements through our industry leading science and new product team.
"We are looking forward to another three years working with Team Sky, supporting their world-class racing programme and in turn seeing products developed with them filter down to our whole customer base."
David Brailsford, Team Principal for Team Sky, added: ""Nutrition and fuelling are key factors in our success. Getting these elements right is absolutely crucial to enabling Team Sky riders to perform at their best - both in training and on race day. As a team, it is an area we place importance on - not just with the nutritional support provided to riders, but also in terms of innovation, research and rider education. We seek to be supported by the best. Science in Sport understand and share our commitment to continuous improvement, and that makes them a key partner of Team Sky and we're looking forward to achieving more with them over the next 3 years"
On the markets this morning, the FTSE 100 has opened up 0.5% to 7,414.4pts.
Early risers include Hilton Food Group (HFG) ahead of its half year results tomorrow, up 2.8% to 779.9p, PureCircle (PURE), up 2.2% to 459p, Conviviality (CVR), up 1.8% to 401.3p and Premier Foods (PFD), up 1.6% to 41.4p.
As well as ABF, fallers so far this morning include Hotel Chocolat (HOTC), down 2.7% to 292p, Total Produce (TOT), down 1.3% to 201.9p and Greene King (GNK), down 0.7% to 551.4p.
This week in the City
Market news moves up a notch this week as the quiet summer period draws to an end.
After ABF's pre-close trading update this morning, the news continues tomorrow with half year results from Tesco meat supplier Hilton Food Group (HFG).
Then on a busy Thursday morning, Morrisons (MRW) will announce its half year results, while Tesco-bound Booker Group (BOK) will issue a trading statement for its second quarter and the Waitrose and the wider John Lewis Partnership issues its interim results on the same morning.
In wider economic news, the UK's official inflation figures for August will be announced tomorrow morning, while the Office of National Statistics own retail sales data will be released on Thursday and the Bank of England will make its monthly interest rate decision also on Thursday.