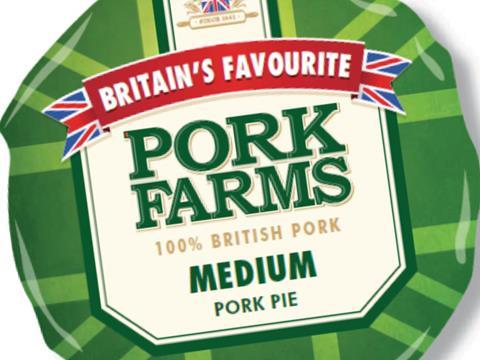 Top story
Private equity house LDC is closing in on a takeover of pork pie supplier Addo Food Group to add another food business to its portfolio.
The deal would give Vision, which acquired the business (then known as Pork Farms) from Northern Foods in 2007, a strong return on its investment, with Addo valued at upwards of £100m, City sources said.
Last-minute details were being thrashed out yesterday, but it was understood an agreement was close.
However, the process has dragged on since last year. Last-minute problems could yet emerge, dealmakers added.
Morning update
The Grocer also has the story that Saucy Fish Co owner Icelandic Seachill is being prepared for sale, The Grocer understands, with an announcement it will be put on the market due within weeks.
Seachill's parent company Icelandic Group sealed a deal to sell its Belgian subsidiary Gadus to Iceland-based Steinasalir last week, with the parties now going through due diligence.
On the markets this morning, PZ Cussons (PZC) has released a trading update in respect of the period 25 January 2017 to 12 April 2017.
It said performance had been in with expectations and that "the strength and agility of the group's brand portfolio and new product pipeline is underpinning solid performance in all regions".
In the UK it said performance in the washing and bathing division has been "robust" with new product launches together with the impact of margin improvement initiatives offsetting higher costs as a result of the weaker pound.
In the beauty division, performance has been good in Europe across Sanctuary, St Tropez, Charles Worthington and Fudge. The Sanctuary brand is currently being completely relaunched with a new product range and a more premium look and feel.
In its crucial Nigerian market, there has been "some improvement in liquidity in both the interbank and secondary markets" although exchange rates in the secondary market continue to be volatile.
In the country all business units across personal care, Home Care, electricals and food & nutrition have traded "relatively well" in an environment where ongoing changes to relative pricing are required given the short term volatility in costs.
Overall PZ Cussons said its outlook for the financial year to 31 May remains in line with expectations and that further margin improvement initiatives are underway to mitigate ongoing raw material and exchange rate volatility.
PZ Cussons shares are down 0.3% to 328.5p so far this morning.
The FTSE 100 has dropped 0.5% to 7,315pts.
Early fallers include Applegreen (APGN), down 2% to 394p, John Menzies (MNZS), down 1.8% to 666.1p and down Stock Spirits (STCK), down 1.7% to 178p.
Risers include Associated British Foods (ABF), up 3.2% to 2,699p, McColl's Retail Group (MCLS), up 3.1% to 202.3p, Hotel Chocolat (HOTC), up 2.9% to 329.3p.
The supermarkets are edging back up after heavy falls yesterday. Morrisons (MRW) is up 1.1% to 234.5p, Sainsbury's (SBRY), up 0.4% to 258.8p and Tesco (TSCO), back up 0.3% to 185p.
Yesterday in the City
Tesco's turnaround, which saw the supermarket post its first full year of UK like-for-like sales growth for six years, was hailed by analysts, but the market proved harder to please.
Despite sales rising 4.3% to £49.9bn and group operating profit before exceptional items climbing 24.9% to £1.28bn Tesco's shares plunged 5.7% to 184.4p and is now down 10.9% since the start of 2017.
The fall seemed to be driven by a slower rate of margin expansion in the fourth quarter amid concerns over how supermarkets will cope with the wave of rising inflation.
The other listed supermarkets also suffered, with Sainsbury's (SBRY) down 2.7% to 257.9p and Morrisons (MRW) down 1.7% to 232p.
Tesco takeover target Booker (BOK) also dropped 4.1% to 193.9p as Tesco CEO Dave Lewis failed to provide any additional compelling reason for the merger or convince the market regulatory issues would necessarily be overcome.
Overall the FTSE 100 was up 0.2% yesterday to 7,349pts.
WH Smith (SMWH) ended the day down 2% to 1,788p after announcing a 5% increase in first half trading profits as its travel operations continue to grow.
Risers included Conviviality (CVR), up 4.3% to 290p, Hilton Food Group (HFG), up 3.7% to 725.5, AG Barr (BAG), up 2.2% to 616p and Britvic (BVIC), up 2.1% to 677.5p.
Also up during the day was Greggs (GRG), up 1.5% to 1,055p and PZ Cussons (PZC), up 1.5% top 329.5p.