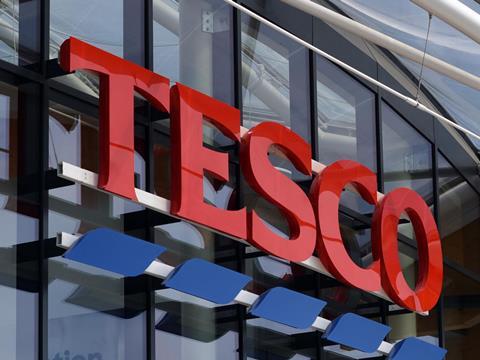 Top story
Tesco has agreed to sell its business in Poland to Danish company Salling Group A/S for an enterprise value of £181m, with total net proceeds expected around £165m.
The transaction, subject to antitrust approval, is expected to complete by the end of 2020 and includes 301 stores as well as the associated distribution centres and head office in the country.
Tesco will use the cash generated from the sale for general corporate purposes. Last year, the Polish business generated sales of £1.36bn and an operating loss before exceptional items of £24m.
"We have seen significant progress in our business in Central Europe, but continue to see market challenges in Poland," CEO Dave Lewis said.
"Today's announcement allows us to focus in the region on our business in Czech Republic, Hungary and Slovakia, where we have stronger market positions with good growth prospects and achieve margins, cashflows and returns which are accretive to the group."
He added that the transaction was "the best way to secure the future of the business for our colleagues and customers in Poland".
Furthermore, Tesco said it made "good progress" with the sale of its remaining Polish property outside of the deal and will contnue to "seek to realise value from the remaining assets", including 19 stores not covered in this transaction.
Tesco shares opened in the green, rising 0.7% at 228.50p.
Morning update
Coca-Cola HBC's CFO Michalis Imellos has announced he will step down from the role at the end of the first quarter of 2021.
Imellos will continue holding his role until a successor has been appointed and will remain with the company during a transition period. The search for a new CFO has already began.
"On behalf of everyone at Coca-Cola HBC, I would like to thank Michalis for his strong commitment and valuable contributions to the company," CEO Zoran Bogdanovic said.
"In the last eight years as group CFO, Michalis has been instrumental in shaping and implementing key strategic decisions and initiatives that successfully navigated Coca-Cola HBC through periods of challenge and growth, while building a robust balance sheet and a strong team."
Imellos added he was "committed to facilitating a handover and transition that will ensure that Coca-Cola HBC continues to capture the exciting opportunities ahead, from a position of strength".
The FTSE 100 started the day down 0.6% at 6,215.4pts.
Risers included Marks & Spencer, opening up 1.5% at 113.4p and SSP Group, up 1% at 269.8p.
Starting the day in the red, Tate & Lyle opened down 3.7% at 688p, Pets at Home down 2.6% at 230p and Premier Foods down 1.7% at 56.6p.
FeverTree was down 1.6% at 2,023.8p and Stock Sprits Group opened down 1.4% at 245p.
Yesterday in the City
The FTSE 100 closed up 0.2% at 6,253.25pts.
Domino's Pizza Group fell back 5.8% to 319.2p after it revealed that the lockdown and shift to delivery from collection had hit its bottom line.