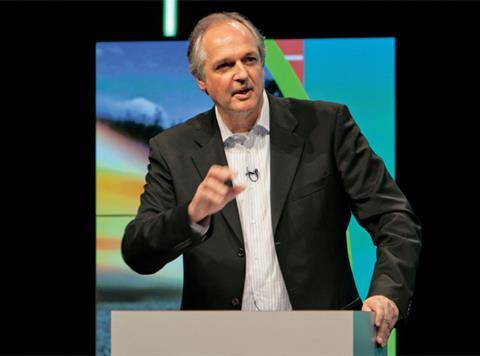 Top story
Unilever (ULVR) boss Paul Polman has called on the Government to tighten up UK takeover rules after the Anglo-Dutch Marmite producer successfully saw off a £115bn bid approach from Kraft Heinz last month.
Polman called for a more "level playing field" for UK companies targeted by unsolicited takeover approaches and for the rules to be changed to include a wider range of stakeholders beyond shareholders.
He told The Times: "The UK and Holland have some of the most liberal takeover laws in the world and I think there is a job to be done in looking at these laws, particularly when it comes to companies of national importance and interest. There has to be a level playing field."
Unilever highlighted takeover rules in the Netherlands, where it is also listed, mean deals consider the interests of a broader group of takeovers than in the UK where boards only have a fiduciary duty to shareholders.
The group also said the 28-day UK takeover code deadline to make a firm puts pressure on the target company as it gives little time to prepare a bid defence once the "put up or shut up" terms are triggered by an acquirer that may have been preparing a bid for many months.
The Financial Times wrote Prime Minister Theresa May ordered senior officials to examine Kraft Heinz's proposed takeover at the time to determine whether government intervention was necessary. The FT writes today: "But it is unclear how far the government can intervene in corporate dealmaking".
For more on the story see this morning's Media Bites.
Morning update
It's a quiet morning for the grocery sector, with no market updates of note.
In wider retail there are annual results from Inditex, the Spanish retail owner of Zara, which has reported a 10% increase in net profit for the year to 31 January to €3.16bn. Group sales increased 12% to €23.3bn, with same-store sales up by 10% year-on-year.
As food price inflation returns to the market, The Grocer has an analysis of the deflation and price war era for UK grocers and how far prices have fallen over the past two and a half years. Read the analysis here.
On the markets this morning, the FTSE 100 is back up 0.2% to 7,370.6pts.
Risers include Applegreen (APGN), following on from its debut annual results yesterday, rising 2.8% to 428p, Hotel Chocolat (HOTC), up 2.4% to 291.8p and Morrisons (MRW), up 1.2% to 237.7p.
Fallers include Ocado (OCDO), down 1.7% to 251.9p, Britvic (BVIC), down 0.9% to 633p, Real Good Food (RGD), down 2.3% to 30p, PayPoint (PAY), down 2.9% to 955p and Science in Sport (SIS), down 1.8% to 80p.
Yesterday in the City
The FTSE 100 ended the day down 0.1% to 7,357.9pts as worries over the terms of Brexit sent down banking and retail shares.
Retail shares hit by Brexit jitters included Marks & Spencer (MKS), down 2.2% to 330.5p, Tesco (TSCO), down 1.4% to 188.3p and B&M European Value Retail (BME), down 1% to 306p.
Ocado (OCDO) also fell 0.8% to 256.2p after issuing a solid if unspectacular first quarter trading update, with the same rate of grocery sales growth (13.1%) as the previous quarter amid another drop in order size.
Sainsbury's (SBRY) and Morrisons (MRW) shrugged off the market malaise around retail stocks, rising 0.8% to 271.2p and 0.8% to 235p respectively.
The day's other key risers included Unilever (ULVR), up 1.3% to 4,042p, Cranswick (CWK), up 1.3% to 2,442p and Diageo (DGE), up 1.2% to 2,299p.
Other fallers included McColl's (MCLS), down 2.9% to 186p and C&C Group (CCR), down 1.9% to €3.71.
The pound recovered some of its lost ground from Monday, rising back to US$1.2226 having dropped as low as US$1.2119 earlier this week amid fears over Brexit and Scottish independence.