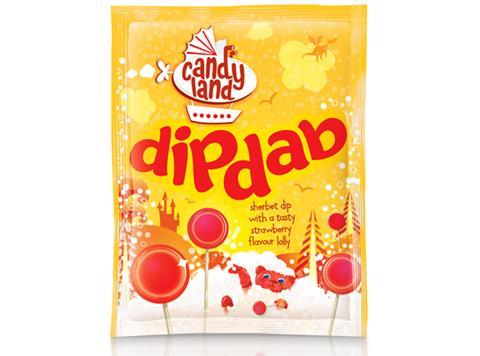 Top story
The owner of Fox's mints is reportedly set to buy Tangerine, the maker of classic sweets including Dip-Dab and Blackjacks, in a £100m-plus deal.
Sky News reports that Tangerine's current private equity owner Blackstone has struck the deal to sell the confectionery maker Valeo, a pan-European consumer foods producer which is partly-owned by Capvest, another private equity firm.
In February it was reported that Blackstone was putting the Sherbert Fountain maker up for sale in an auction, with it expected to trade between £100m and £120m.
The move would bring Tangerine's portfolio together with Valeo's own Big Bear confectionery.
Last year Valeo purchased Big Bear, which includes recognisable brands Fox's Glaciers, Poppets and XXX Extra Strong Mints, from Finnish company Raisio.
Tangerine sold its snacking arm Butterkist Popcorn to KP Snacks-owner Intersnack for an undisclosed sum in July 2017.
The Blackpool-based business, which also owns the brands Refreshers, Flumps and Wham, was purchased by the private equity giant in 2011.
Houlihan Lokey, the investment bank, has been advising Blackstone on the sale.
Tangerine brought back the Barratt stable for a number of its classic brands earlier this year, ditching the Candyland title it introduced five years earlier.
Tangerine's last financial accounts, for the year ending 30 December 2016, showed an 8.3% decline in sales to £139m, as pre-tax profits also heavily fell, by 65%, to £3.3m.
Morning update
Sources close to Poundworld's administrators have advised caution over reports today that 50 branches of the discounter chain have been saved from closure.
Reports of a last-minute reprieve for the chain emerged after an Irish family issued a statement saying administrators had accepted its bid for 50 stores.
The Henderson family said Deloitte had accepted an offer for the "best and remaining stores for an undisclosed sum".
Ray Henderson founded an unrelated chain called Poundworld in Ireland in 1984 before selling it in 2007.
"We are delighted to have agreed the purchase of Poundworld," said his son David, who led negotiations according to the statement. "We now look forward to bringing the company back to profit and provide current and new customers with an unrivalled product offering at low prices."
But a source close to Deloitte said the agreement was only in principle and the bid was for just 35 stores without stock or staff, meaning redundancies of remaining employees would go ahead.
Spirits giant Diageo has agreed a £2bn buyback of shares, which will be completed by the end of June 2019.
Citigroup will be executing the programme which will see Diageo buyback a first tranche of £1.4bn shares by January 2019.
Further tranches of the share buyback programme will be announced during the financial year.
Elsewhere, Frosty Jack's cider owner Aston Manor has struck a deal with French agriculture co-op Agrial after a search for investment to drive further growth.
In early trading, the FTSE 100 slipped 0.5% to 7,704pts before we discover how the British economy is faring, when GDP growth figures for the second quarter are announced.
Early risers today include McBride (MCB), up 3.6% to 142.5p, McColls (MCLS), up 2.3% to 136.5p, and Stock Spirit Group (STCK), up 1.9% to 209.5p.
Early fallers in today's trading include Domino's Pizza Group (DOM), down 1% to 299.6p, Patisserie Holdings (CAKE), down 0.9% to 436p, and Coca-Cola HBC (CCH), down 0.9% to 2,734p.
Yesterday in the City
The FTSE 100 closed 0.4% lower at 7,741pts, as the weakness of oil giants BP and Shell helped to keep down the index.
European FTSE 100 coke bottler Coca-Cola HBC (CCH) marginally improved, up 0.3% to 2,758p after it reported a 6.4% first half jump in sales as the World Cup and warm weather boosted volumes in the second quarter.
Fellow bottler, Coca-Cola European Partners (CCEP) also issued its half year results, climbing 4.3% to $42.6 on the New York Stock Exchange.
CCEP's total revenues stayed flat at €5.4 billion for the half-year to 29 June 2018, as UK sales and sugar-free provided some growth, despite falling sales in France and Iberia.
Yesterday's risers included Patisserie Holdings (CAKE) up 3.5% to 440p, Premier Foods (PFD), up 2.3% to 42.1p, and Kerry Group (KYGA) up 2.1% to 93.8p, after it reported a 1.4% increase in first half revenues to €3.2bn.
Fallers included Stock Spirit Group (STCK), down 3.1% to 205.5p, Glanbia (GLB), down 2.4% to 14.8p, and PZ Cussons (PZC), down 1.6% to 235p.