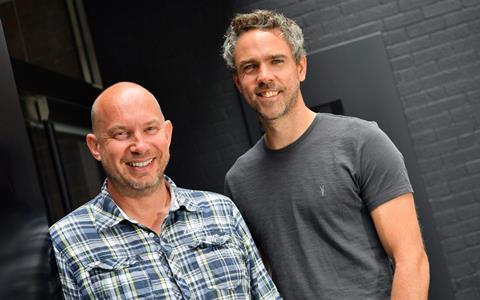 The UK's competition watchdog has kicked off an in-depth investigation into the merger of crowdfunding platforms Crowdcube and Seedrs after finding causes for concern.
The two largest equity crowdfunding platforms in the UK struck a deal to join forces last month to create a more viable proposition.
The merging companies requested that the Competition and Markets Authority (CMA) fast track the investigation straight to a phase 2 stage shortly after announcing the deal.
In most merger cases, a full phase 1 investigation is needed to determine whether a deal can be cleared or if further scrutiny is required. However, companies can ask for the CMA's review of the deal to be moved more quickly to phase 2 where it is clear from an early stage that there are competition concerns.
The CMA today announced the criteria for a fast-track reference were met by Crowdcube and Seedrs as the transaction gave rise to "a realistic prospect of a substantial lessening of competition in the supply of equity crowdfunding platforms to SMEs and investors".
It found the merging companies would have a very high combined share of supply in the UK, and evidence from the companies' internal documents and third parties suggested the companies were very close competitors.
The CMA added it was concerned if the deal completed, it could result in SMEs and investors losing out as a result of fewer choices, higher fees and poorer quality services.
The phase 2 investigation will be overseen by an independent group of panel members.
By requesting a fast track, the merging companies waive the right to offer undertakings or formal commitments to address the CMA's concerns. Instead, if competition concerns are found at phase 2, the independent group will set out potential options for addressing these concerns.
Andrea Gomes da Silva, executive director of markets and mergers at the CMA, said: "Crowdcube and Seedrs are well-known names in the equity crowdfunding world and are two of the biggest platform providers in this market.
"Their services are used by thousands of investors and businesses, particularly early stage start-up SME businesses that tend to have limited options for raising investment. We've found a real risk that the merger could lead to less choice for SMEs and investors.
"The companies recognised that the issues in this case are complex and that the test for reference at phase 1 was likely to be met. They therefore requested use of the fast-track procedure and, after due consideration, we believe this to be appropriate."
Since 2011, more than £2bn has been invested in campaigns on Seedrs and Crowdcube.
Food and drink is the most popular investment sector on Crowdcube, with more than £109m invested in the industry into almost 200 campaigns, including pitches from Mindful Chef, Brewdog and Camden Town Brewery, which was later sold to AB InBev in an £80m deal.
In 2019, 36 food and beverage start-ups chose to launch campaigns on Seedrs.