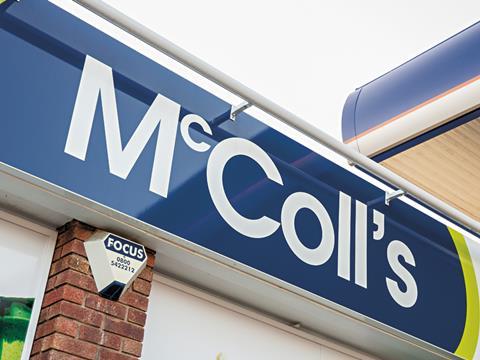 McColl's £117m purchase of 298 smaller Co-op stores is to be investigated by the Competition and Markets Authority.

The CMA announced today it was beginning a Phase 1 investigation to consider the deal's effect on the wider sector.

It is inviting comments until 11 November and will decide by 23 December whether or not to take the deal to a Phase 2 inquiry.

Both McColl's and the Co-op will be hoping the deal, which was announced in July, is not delayed any further and that the process of converting the 298 Co-op stores to the McColl's brand can begin.

Back in July McColl's said it expected to obtain CMA approval in Phase 1 and for the initial acquisition of stores to start in January 2017.

McColl's chief executive Jonathan Miller said at the time the acquisition was "transformational" for the company and would "substantially" accelerate its growth strategy.

Miller described the 298 Co-op stores as profitable, well invested, the perfect size for its operating model and able to be significantly enhance earnings for McColl's shareholders.

The stores in question are smaller branches of the Co-op convenience chain, with an average floor space of 1,700 sq ft.

Their disposal will leave the Co-op with a net store estate of about 2,600 while boosting McColl's convenience store estate from 933 to 1,231.

McColl's is placing 10,460,732 shares to new and existing investors, to raise approximately £13.1m (before expenses), the net proceeds of which will help fund the acquisition.

Co-op food chief executive Steve Murrells said that the stores were too small for it to provide a sufficiently compelling convenience and own-brand offer.

It planned to re-invest the proceeds into further delivery of its remaining estate while all 3,808 Co-op colleagues would transfer to McColl's on the same terms and conditions.