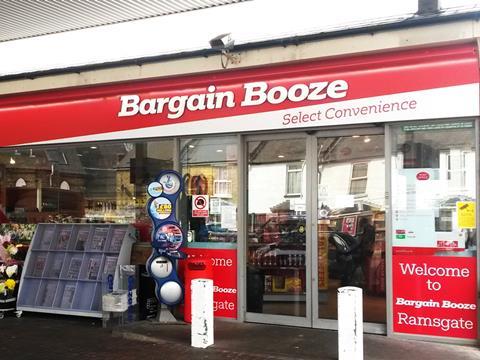 More than a thousand jobs have been saved at Palmer & Harvey subsidiary WS Retail thanks to a buyout from booze retail giant Conviviality.
The Bargain Booze owner offered up £25m for WS Retail's 127 Central Convenience stores and the rights to a further 18 franchisee-operated outlets under the Central Convenience fascia. The deal completed this afternoon, with WS' 1,312 employees transferring to Conviviality.
Conviviality was "delighted" to have completed the acquisition, said its CEO Diana Hunter. "We now welcome our new colleagues and franchisees to the group."
The deal significantly ups Conviviality Retail's presence in the south and south west of England, bringing its total estate to 836 stores.
It put WS Retail "on a firmer financial footing" following P&H's collapse, said PwC partner Matthew Callaghan, who along with colleagues Ian Green and Zelf Hussain were appointed as joint administrators of WS Retail today (15 December) ahead of the pre-pack sale to Conviviality.
WS Retail was not placed into administration at the same time as parent Palmer & Harvey, which was placed into hands of PwC on 28 November, leading to the loss of 2,850 jobs as of this Tuesday.
Conviviality would "be working with the existing management team to continue to grow and develop the new business", said Callaghan. A number of offers for the business had been made, he added, with Conviviality's representing "the best outcome for creditors".
Conviviality is funding the acquisition with the placing of 8,000,000 new ordinary shares, priced at 375p per share, to raise gross proceeds of £30m. They were advised on the deal by law firm TLT.

The company's share price increased 2.4% today to 378p, and investors reacted with enthusiasm to its expansion.