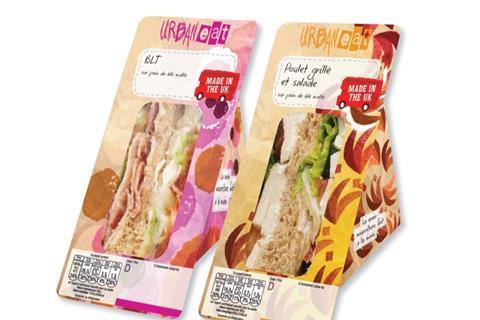 The coronavirus outbreak will lead to a raft of "opportunistic" M&A activity in the short term as smaller businesses struggling to survive come up for sale.
Research conducted by accounting firm PwC on the current state of the consumer sector highlighted the chance for "attractively priced M&A opportunities" to arise in the next 12 to 18 months, as some challenger brands will be unable to continue trading on their own.
The beneficiaries would likely be big fmcg businesses with "deep pockets", such as PepsiCo, Unilever and Kellogg's – all of which have been recently focused on a rationalisation of their portfolios.
"A characteristic of distressed brands will be where their route-to-market has been severely impacted," Lisa Hooker, PwC leader of consumer markets, told The Grocer.
"There could be opportunistic acquisitions of companies where their trading has disappeared, or they have not been able to repurpose."
She added: "Contract catering businesses supplying offices and events for example are going to have some pain if they can't repurpose what they do.
"And some of the smaller brands that used to be able to get to talk to the grocery chains are struggling to get through to them and secure listings."
An example of this is Adelie – a major sandwich supplier to coffee shops and supermarkets – which has reportedly turned to listed rivals Greencore and Bakkavor in the hope of securing a rescue deal.
The Competition & Markets Authority could yet block such significant consolidation, but proved with its decision to wave through Amazon's investment in Deliveroo it is willing to relax its stance to stop businesses going bust.
In the long term the M&A sector was also likely to change, said PwC partner Andre Medeiros, as scaling up from DTC – a channel commonly used by smaller brands to start out – to traditional grocery channels would become "much harder".
"In a post-Covid world scaling up and organic growth is going to be tougher to achieve," he said. "So, we would expect a number of these startups to potentially look at selling earlier and that would create an opportunity for the big, established brand owners who want to acquire growth from these niche subcategories."
These transactions, Medeiros specified, would not necessarily be "distressed" sales with low valuations but the deals "might come earlier in the brand life cycle".
"That's when brands are going to need that heavy scale benefit for growth, as DTC transition will only get tougher."
Corporate venture arms, such as Diageo's Distill Ventures or Unilever Ventures, would also provide attractive ways for smaller brands "who may not want to completely sell out" to secure that "rocket fuel injection to get the trade distribution coverage", he added.