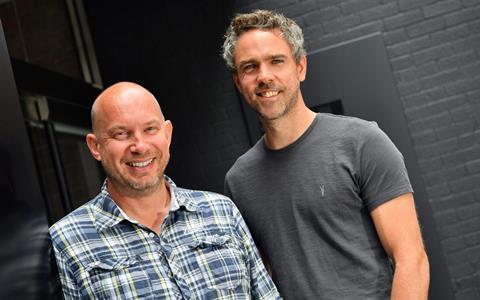 Crowdfunding platforms Crowdcube and Seedrs have agreed a merger, creating one of the world's largest private equity marketplaces.
The two platforms said the deal would create a more "robust" company and help fund thousands of ambitious, fast-growth businesses.
Since 2011, more than £2bn has been invested in campaigns on Seedrs and Crowdcube.
Food and drink is the most popular investment sector on Crowdcube, with more than £109m invested in the industry into almost 200 campaigns, including pitches from Brewdog and Camden Town Brewery, which was later sold to AB InBev in an £80m deal.
In 2019, 36 food and beverage start-ups chose to launch campaigns on Seedrs.
The merger will be structured as an acquisition by Crowdcube of all of the outstanding share capital of Seedrs. Existing Crowdcube shareholders and option holders will own 60% of the combined company, and existing Seedrs shareholders and option holders will own 40%.
The ratio reflects the approximate valuations of the two companies based on each of their most recent fundraising rounds.
On completion of the merger, Seedrs CEO Jeff Kelisky will serve as chief executive of the combined company and Crowdcube co-founder Darren Westlake will serve take the role of executive chairman. The management team will include leaders from both businesses.
Kelisky said: "We are both fintech pioneers that have challenged the landscape of capital raising in Europe, building marketplaces for private equity investment. We believe that you need to be a player of greater scale to serve companies and the investors who support them.
"Now is the right time to bring our strengths together, in order to meet our common mission to deliver a step change in the accessibility and efficiency of private company investing. This will not only create value for ambitious companies and their investors, but also for the economies and communities that they serve."
Westlake added: "Equity crowdfunding has redefined how many ambitious businesses raise investment and engage with their customers.
"Today's agreement is an incredibly exciting milestone that will benefit high-growth businesses, their investors who believe in their vision and the wider entrepreneurial ecosystem that supports them. Together with Seedrs, we can accelerate plans to further expand in the UK and overseas, launch innovative new products and improve our customers' experience."
The transaction is subject to approval by the UK Competition and Markets Authority, the Financial Conduct Authority and shareholders of the two companies.
The transaction is expected to be completed in late 2020 or early 2021.