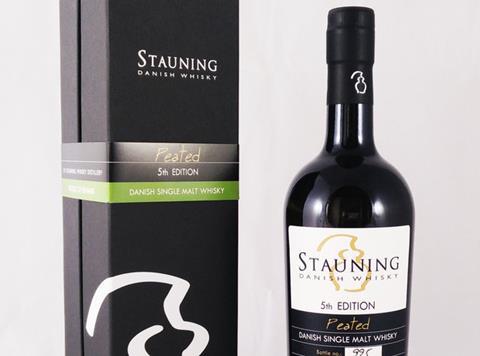 Distill Ventures, the accelerator programme for spirits brands funded by Diageo, has made its first major investment, in Danish whisky brand Stauning.

The £10m-plus investment will support an expansion of Stauning's distillery in Skjern, Denmark, while Diageo's global head of premium core spirits, David Gates, will join the company's board. The deal will see Stauning's nine founders retain a majority shareholding and continue to run the business independently.

The expansion will see the number of stills increase fivefold, from four to 20, which will allow Stauning's production capacity to grow from 15,000 to 65,000 litres per year.

Frank Lampen, co-founder of Distill Ventures, said the deal represented a "step change" in the scale of its investments. "When we find outstanding businesses we can fund major capital projects and investment in stock, as we are in this case," he said. "Our focus is on helping entrepreneurs realise their vision and we are delighted to be working with Stauning, as they scale their business and take their great whiskies beyond Denmark."

Distill began discussing a possible investment in Stauning in summer 2014, and has since collaborated with the founders to plan the expansion. In addition to the capital investment, Diageo and Distill will provide business support for Stauning's growth in export markets.

"At the heart of Diageo's whisky portfolio are brands that were created by visionary entrepreneurs, from the Walkers through to Tom Bulleit," said Gates. "In Stauning, I believe we have found a company defined by visionary founders and an exceptional whisky, with a brilliant story to tell. This investment extends our presence in the exciting new world of whisky opportunity through a partnership with a really exciting team."

Stauning's range includes a peated single malt (rsp: £86) and a young rye whisky (rsp: £47).