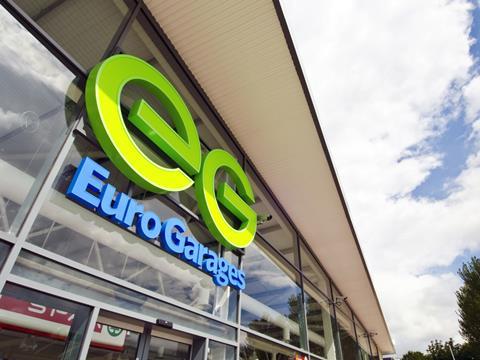 Petrol forecourt operator Euro Garages has snapped up the 800 strong convenience store network of retail giant Kroger for $2.2bn to gain access to the world's largest fuel convenience market for the first time.
The Blackburn-headquartered group has explored potential acquisitions in North America previously and said the deal created significant scale to drive "meaningful purchasing power" for fuel and non-fuel retail operations.
Kroger's convenience store business runs 762 stores in 18 states, including 66 franchise operations, and generated revenues of $4bn, including selling 1.2 billion gallons of fuel, in 2016.
The stores employ 11,000 staff and operate under the Turkey Hill, Loaf 'N Jug, Kwik Shop, Tom Thumb and Quik Stop banner names.
As part of the transaction, Euro Garages will establish a North American headquarters in Cincinnati, Ohio, and continue to operate the stores under their established banner names.
The group, founded in 2001 by brothers Zuber and Mohsin Issa, currently owns and manages about 2,600 sites across the UK, France, the Netherlands, Belgium, Luxembourg and Italy.
It also snapped up 1,000 petrol forecourt assets from Esso in Germany in late 2017.
"This is an exciting time for EG Group, the entry into the US market presents a fantastic opportunity to deliver a successful retail offer to consumers across the various states," said co-CEO Mohsin Issa.
"We have had much success across Europe and we firmly believe the Kroger assets present a fantastic foundation to overlay our retail experience and know-how in the US.
"We are committed to investing in the Kroger network, partnering with leading retail brands and working with the exceptional management team and associates transferring across to deliver a comprehensive retail offer."
Zuber Issa added: "Our business model is simple but effective – EG Group is creating a stronger relationship between consumers and leading retail brands they want to access. In the US we aim to create a retail environment which delivers convenience, provides value and serves as a retail destination offering excellent welfare to motorists who live and work near our petrol forecourt convenience retail stores."
Euro Garages employs more than 12,500 staff across retail brands such as Esso, BP, Shell, Carrefour, Louis Delhaize, Spar, Starbucks, Burger King, KFC, Greggs, Pomme de Pain and Subway.
However, it terminated a nine-store trial with Sainsbury's by mutual agreement this week after two years in operation.
With the inclusion of the Kroger assets, EG Group will own and operate about 4,400 sites across Europe and the US.
Revenues at the business, which is backed by private equity firm TDR Capital, increased 181% to £2.3bn in the 17 months ending 31 December 2016.
Kroger announced in October 2017 its intention to explore strategic alternatives for its convenience store business, including a potential sale.
CFO Mike Schlotman said in a statement to the New York Stock Exchange this afternoon: "One of the most important considerations in our decision-making process was to enable continued operations to ensure minimal disruption to our associates. We are very pleased the EG Group plans to establish their North American headquarters in Cincinnati.
"EG Group is a recognized international petrol forecourt convenience operator and they have a commercial model which clearly looks to enhance the consumer offer by working with leading retail brands customers know and trust.
"This transaction is good for our associates across the country and for our headquarter city of Cincinnati. Throughout the process we were impressed with the EG Group's professionalism, investment commitment and more importantly their understanding of the US convenience retail market. We now look forward to working with them closely to ensure a smooth transition for associates."
The transaction is subject to regulatory approval.