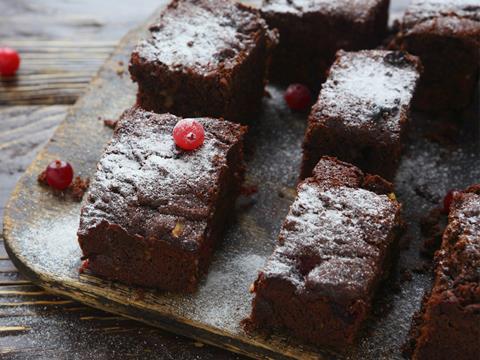 Finsbury Food Group (FIF) is back on the acquisition trail after agreeing to rescue Johnstone's Just Desserts from administration.
The speciality bakery and cakes supplier was placed into administration on 24 March following the loss of contracts with two of its key independent customers.
Administrators FRP Advisory were seeking a buyer for the business, which employs 150 people, calling it an "excellent opportunity for a food manufacturing or related business".
Finsbury said its acquisition of the firm, which provides cakes national coffee shops, "signals the escalation of Finsbury's entry into the foodservice cake channel and in particular the high growth national coffee shop segment".
John Duffy, chief executive of Finsbury Food Group commented: "Johnstone's Just Desserts will be a bolt on acquisition and is in line with our strategy to diversify into new channels. This, illustrates the group's continued reach into the foodservice 'out of home eating' market and the broadening of our product offering and customer base."
Finsbury will work with the firm's existing management team at its site in East Kilbride to drive growth in its coffee shop product ranges and all 150 employees will remain with the company.
The latest deal follows Finsbury's transformative acquisition of morning goods and specialist bread supplier Fletchers Group for £56m, which effectively doubled the group's annualised sales to around £300m.
Johnstone's registered sales of £9.1m in the year to 30 November 2013, its last published accounts. However, it made a profit of just £26k during this period.
Completion of the acquisition is conditional on the finalisation of property lease details which is being worked on "to complete as soon as possible".