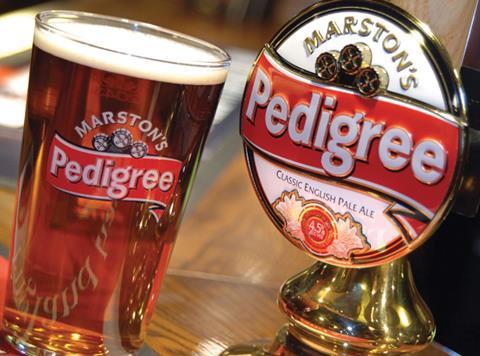 UK food and drink dealmaking slumped in the second quarter, but the sector continued to see a "surprisingly high" level of activity given the economic disruption caused by the lockdown.
According to Grant Thornton's second quarter food and beverage insights report, a total of 27 deals were announced in that time, compared with 52 deals in the same period in 2019.
The total also represented a 39% drop from the 44 deals announced in the first quarter amid what the report dubs "the most rapid change in consumer behaviour since the end of World War Two".
Nevertheless, the second quarter included two large deals – the £820m acquisition of Iceland led by Malcolm Walker and the £780m joint venture between Marston's and Carlsberg – as a number of long-term strategic deals were completed.
Grant Thornton head of food and beverage Trefor Griffith said, despite the fall in headline numbers, deal activity remained "surprisingly high".
However, he suggested many of these deals had already been near completion before the lockdown kicked in.
"Looking forward, activity is extremely difficult to predict," he said. "You will have some deals in the market before lockdown that haven't completed yet, but there are other deals effectively on hold and there wouldn't have been many new deals initiated in the second quarter."
"Therefore, it may be that the second half of the year will be affected by a downward perspective from a lack of new deals coming to market, although towards the end of the year you may start seeing more consolidation activity."
He also suggested that continued uncertainty around Brexit was likely to act as a block for deals until business had clarity on future trading arrangements between the UK and the EU.
However, the removal of Brexit uncertainty in 2021 and potential tax changes for entrepreneurs selling their business could be a driver of increased activity next year.
Insolvency-related deal activity remained relatively low in the first half, with five reported insolvencies in the second quarter and three in the first quarter, albeit the report suggests this could increase when the government's furlough scheme comes to an end.
A number of deals that were completed remains on key on-trend sub-sectors such as health eating (Nurture Brands' acquisition of Primal Pantry and investment into The Coconut Collaborative), craft alcohol brewers (Longflint Drinks acquired by East London Liquor Co) and indulgence foods (Ludwig Weinrich's acquisition of Divine Chocolate).
Despite the threat of a looming recession, Griffith expects these areas to continue to generate strong deal interest. "You will continue to see activity in those on-trend areas and those trends will only accelerate," he said.