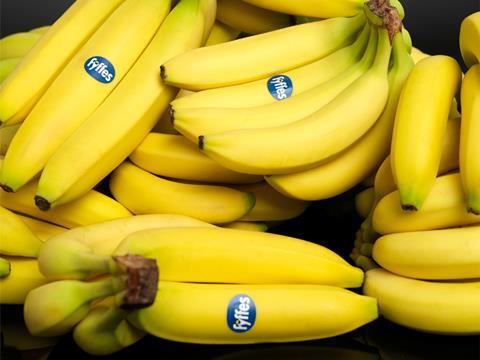 The protracted merger of banana producers Fyffes and Chiquita is no nearer a conclusion after the pair postponed shareholder votes to approve the deal.
Shareholders had been had been scheduled to meet and decide the fate of the merger at meetings on 17 September. The shareholder votes will now take place on 2 October after Fyffes granted Chiquita time to thrash out the best possible offer with the rival bidders that emerged last month.
Chiquita rejected the $13 per share offer from juice company Cutrale and investment firm Safra, both based in Brazil, insisting that the merger with Fyffes represented a better deal.
However the new bidders continued their attempts to convince shareholders that their bid represents better value.
After Fyffes and Chiquita announced a further $20m of annual cost savings from the deal last month, Cutrale and Safra said their actions "not only smacks of desperation but, more importantly, we believe underscores the irresponsibility and lack of judgment of the Chiquita board in promoting this transaction".
Fyffes subsequently criticised the pair for "misleading statements" and their efforts to "to create the false impression that Fyffes shareholders will be unaware of the consequences of Cutrale/Safra proposal".
However, the decision to postpone the shareholder vote follows US-based Institutional Shareholder Services urging investors to push for a postponement.
Despite the delay, the boards of both Fyffes and Chiquita said they continued to recommend their merger to shareholders. Fyffes added: "A protracted process is not in the interests of Fyffes' business and shareholders."
Fyffes shares were down 2.8% in London on Monday to 79.5p.