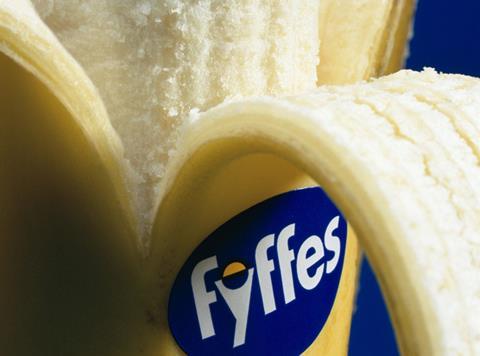 When news broke of Irish banana producer Fyffes' merger with American rival Chiquita in March its share price almost immediately leapt by 45%.
The $1bn tie-up was to become the world's largest banana producer and would generate vast cost savings of $40m by 2016 driven by its dominant market position and sheer scale.
Now the whole deal may off after Chiquita became an acquisition target of US-based juice firm Cutrale Group and Brazilian investment firm Safra Group. Fyffes is the one paying the price for the potential scrapping of the deal - its Dublin-listed shares collapsed by 22% this afternoon to €0.86 having reached €1.34 in late March.
A key plank of the "synergies" identified by the original deal would come from Chiquita shifting its corporate HQ to Ireland to benefit from its lower corporation tax rates.
Now there is speculation that political and media anger over US companies employing these so-called 'inversion' tactics – taking over a foreign firm and shifting their tax base to the new company's home jurisdiction – is potentially scuppering the deal.
US pharmacy chain Walgreens provoked a furious backlash and calls for a boycott over its plans to move its tax base to the UK by buying up Alliance Boots.
That deal survived to be announced last week, but Walgreens caved in over shifting its HQ out of the US and saw its share price crumble by 16% because those tax savings would not materialise.
The media backlash over Chiquita's tax plans has been less intense, but there has doubtless been political pressure to rethink the plan after US President Barack Obama hit out at such "corporate deserters" in a speech just over two weeks ago.
Cutrale and Safra look to be taking advantage of Chiquita's uncomfortable political position by swooping in with a $610m cash deal.
The pair wants a response from Chiquita by Friday - Fyffes will hope that the response is firmly negative.
Conditions for banana producers in general have become increasingly tough in recent years as they try to cope with rising costs coupled with ever-more demanding retailers and food price deflation.
As Fyffes' plummeting share price today suggests, life would certainly look easier as the dominant market player than a Europe-heavy challenger with a 7% global share.