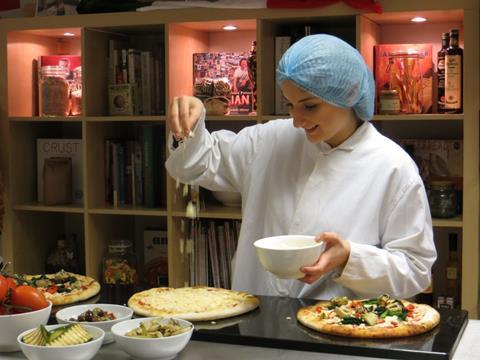 US hedge fund The Baupost Group has joined with brothers Agust and Lydur Gudmundsson to buy up 89% of Bakkavor for £163m.
The precise split of the ownership is unknown, but reports suggest Baupost has invested more than £100m in the deal.
Bakkavor said that the Gudmundssons hold a "controlling interest" in Bakk AL Holdings – the company which now holds the 89% stake.
The Gudmundsson brothers previously had a stake of around 39%, with a number of Icelandic banks and financial institutions owning significant stakes as a result of fallout from the 2008 financial crash.
This new deal is understood to relate to the shares previously held Icelandic institutions, including the 25% owned by Arion Banki and the 12% owned by the Pension Fund of Commerce and the Gildi Pension Fund.
Bakkavor released a statement this morning saying it is "pleased to welcome its new shareholders who are long-term investors with experience investing in a wide range of securities and asset classes globally, including within the food sector".
Agust and Lydur Gudmundsson will remain in their current roles of CEO and chairman respectively and there will be no change to the management board or other senior management positions.
Agust Gudmundsson commented: "I am delighted to welcome The Baupost Group to Bakkavor. They are globally recognised as highly successful long term investors and are supportive of the company's continued expansion plans."
Bakkavor has turned around its financial performance since suffering during the recession after a period of rapid debt-fuelled growth.
In the first nine months of its financial year (to 26 September 2015) group revenues were up 3% to £1.26bn and up by 2% on a like for like basis. Adjusted EBITDA for the first nine months was up by 12%.