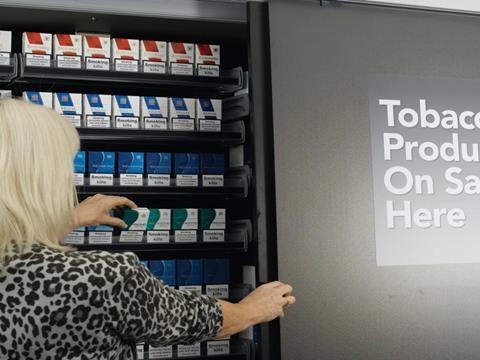 Imperial Tobacco is to buy four US cigarette brands and a line of e-cigarettes after the agreement of the merger between US tobacco giants Reynolds and Lorillard today.
The UK-listed company is to buy Winston, Maverick, Kool, Salem brands and e-cigarette brand blu, plus the national sales force, offices and production facilities currently owned by Lorillard.
In total Imperial will pay $7.1bn (£4.2bn) for the assets – including expected tax benefits the net acquisition cost will be $5.6bn (£3.3bn).
The deal substantially boosts Imperial's presence in the US and its enlarged American business will now represent around 24% of its tobacco net revenues.
Alison Cooper, Chief Executive of Imperial Tobacco, said: "This is a great opportunity to transform our US business and secure a significant presence in the world's largest accessible profit pool."
"We plan to build a US brand portfolio through national distribution and create a stronger, more competitive business… The value this will create for shareholders and the strategic transformation of our position in a key growth market, makes this an outstanding opportunity."
The brands to be acquired had 2013 volumes of 20bn stick equivalents, net revenue of $2.4bn and operating profit of $0.6bn.
News of Imperial's acquisition emerged as confirmation came that Reynolds American has agreed to buy rival Lorillard for $27.4bn (£16bn), combining the number two and three players in the US market.
As part of the deal, British American Tobacco announced it will invest $4.7bn to maintain its existing 42% stake in the now enlarged Reynolds.