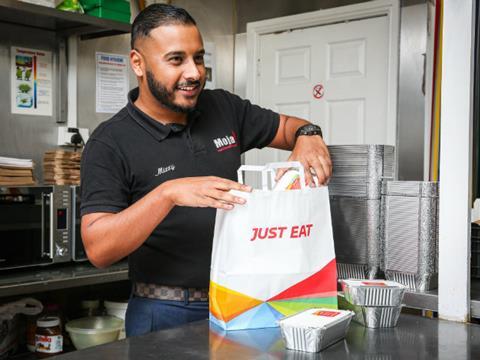 Shares have soared more than 6% at takeaway delivery service Just Eat (JE) after the Competition and Markets Authority (CMA) gave the £200m takeover of Hungry House the all clear.
After scrutinising the acquisition, the monopoly watchdog said Hungry House was "a weak competitor" to Just Eat, with Deliveroo, Uber Eats and Amazon presenting more of a threat.
Shares in Just Eat are up 6.1% to 746p today on the back of the news.
The provisional decision said Hungry House provided limited competition to Just Eat because it was much smaller in size and offered too few unique restaurants, making it increasingly difficult for the business to attract and retain consumers.
Martin Cave, inquiry chairman for the CMA, added: "We carefully assessed competition in this rapidly evolving industry to make sure this merger would not result in increased prices or reduced quality of offering for either restaurants or their customers. We obtained evidence from all the major industry participants and carried out surveys, with the public and restaurants, to understand how the merger could impact both types of customers.
"We found that Hungry House was a weak competitor to Just Eat and so competition is unlikely to be substantially reduced by this merger, especially given the entry and rapid expansion of innovative suppliers in this sector."
Just Eat, which announced its plans to buy Hungry House in December 2016, welcomed the announcement and said it would continue to work with the CMA ahead of its publication of a final decision, expected in November.
"We are pleased that the CMA has provisionally concluded that this transaction does not lessen competition," the company said in a short statement to the stock exchange. "We look forward to continuing to deploy our technology and expertise to help more independent restaurants develop and grow their businesses, while offering an even better service to consumers."
The CMA is now asking for views on these provisional findings and will assess all the evidence before making a final decision.