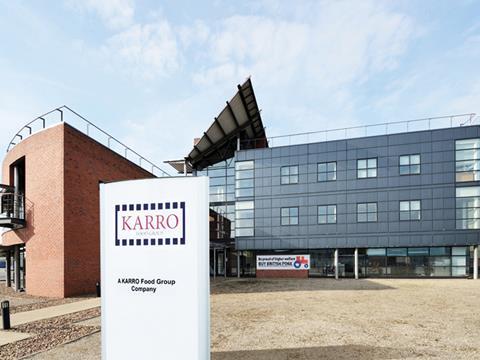 Pork processor Karro Food Group is set to be snapped up by new private equity owners in a deal worth about £180m after a turnaround by backers Endless.

The secondary buyout by London-headquartered investment house CapVest could be completed as soon as next week, The Grocer understands.

Karro was created in January 2013 when Endless backed an MBO to split off Vion's faltering UK pork business for an undisclosed price.

The business, which had been lossmaking for a number of years, bounced back into the black during the second year of Endless' ownership in 2014, with EBITDA leaping £18.6m in 2015 to £26.6m, according to accounts at Companies House.

The new deal, thought to be worth between £160m and £200m, will provide the private equity firm and management with a strong return on the original investment.

CapVest created Valeo Foods in 2010 to combine Irish suppliers Batchelors and Origin Foods, since adding honey brand Rowse into the vehicle. Scandinavian fmcg group Scandza is currently in its portfolio.

The firm also acquired seafood supplier Young's for £140m in 2002 and combined it with Findus in 2006 for £436m before selling it to Lion Capital for £1.1bn in 2008.

CapVest was close to buying Karro last summer in a wider pork roll-up, with chilled supplier Addo Food Group, as revealed by The Grocer, but the deal failed to get past a number of hurdles.

"Karro is a good fit for CapVest as the firm is very active in the food space and also has experience in the protein world through its ownership of Swedish and Danish poultry producer Scandi Standard, which it listed in 2014," one senior dealmaker said.

Karro employs more than 3,500 staff at seven sites across England, Scotland and Northern Ireland, producing the Cookstown, McGees, Case & Sons, Malton Bacon Factory and Key Country Foods lines.

The business breeds its own pigs at a farm in Brydock, as well as sourcing from local farmers, and its largest facility in Northern Ireland processes about 1.2 million pigs each year.

The Malton site in Yorkshire also sells its pork in the US, after establishing an antibiotic-free export business, and China, with overseas sales accounting for more than 15% of the group's £460m turnover in 2015.

Endless has invested more than £40m in Karro's manufacturing capabilities during its ownership and also secured a £74m funding package in 2015 to fuel UK and international expansion.

Karro, CapVest and Endless declined to comment.

Separately, media reports in Ireland have suggested Dawn Meats is closing in on a takeover of Northern Ireland-based meat firm Dunbia. Dunbia sold its pork business to UK-listed Cranswick last year.