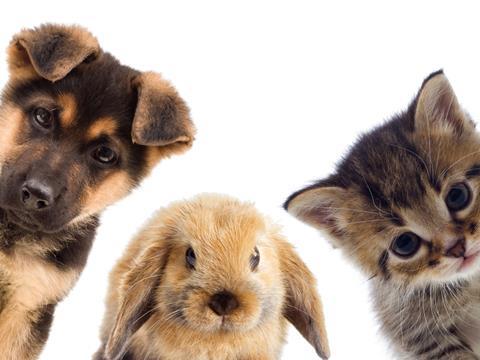 Wholesale pet food supplier Kennelpak has been snapped up by private equity firm Endless for an undisclosed sum.
The business is headquartered in Nottingham, where it employees 275 staff, and generated sales of more than £23m in the year ended 31 March 2017.
Founded in 1974, Kennelpak supplies own brand and third-party branded pet food and other products to wholesalers, retailers, agricultural merchants, farm shops, kennels and catteries throughout the UK and Europe.
It also runs its own network of 21 retail stores in the UK – mostly in the Midlands – under the Kennelgate fascia, with an associated website providing a click-and-collect service.
Endless completed the deal through its Enact business fund, buying the business from its family owners.
Enact, which invests up to £5m in small to medium-sized businesses, sold West Cornwall Pasty Co to Samworth Brothers in January after turning the troubled company around.
Investment director Chris Cormack, who led the transaction for Enact, said: "The business is well positioned in a growing sector and we believe that Kennelpak is an exciting platform from which we can drive accelerated growth. We will be introducing a new non-executive chairman and CEO with the relevant experience to support this strategy."
Chris Peck, former chairman of West Cornwall Pasty Company, will join the Kennelpak board as non-executive chairman.
"I'm delighted to be joining Kennelpak at this point in its journey, alongside Enact," Peck added. "We believe we have invested in a good business and brand which will benefit from additional investment and scale."
Kennelpak retails a selection of pet food, pet accessories and toys, among other products, for dogs, cats, birds, aquatics, reptiles, horses and home farming. Additional services also include grooming, local training, nutritional advice and licenced medication.
Cormack said: "The acquisition of Kennelpak is the third investment by Enact in 2017, following investments in Arran Aromatics and Theo Fennell in recent months. We remain committed to identifying opportunities in the lower mid-market, targeting transactions that require investment of up to £5m."
Simon Pilling and James Cook from Bond Dickinson provided legal advice on the transaction, with Russ Cahill providing tax advice. KPMG assisted Enact with financial due diligence. Karen Edwards of Clearwater International acted as advisor to Kennelpak and its shareholders.