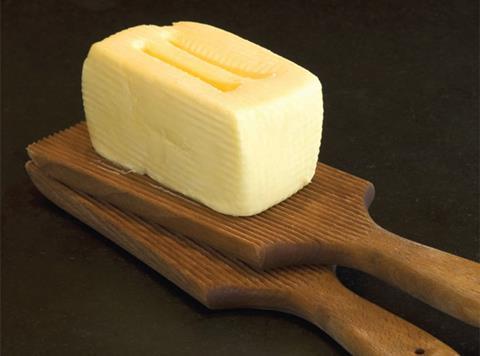 Rising dairy prices have pushed a manufacturer of ghee and Asian sauces into administration, with more than 40 jobs at risk unless a buyer can be found.
Paul Dumbell, Paul Flint and David Costley-Wood of KPMG have been appointed as joint administrators to Cheshire-based Key Food Ingredients Ltd and subsidiary Simplea Food Products Ltd.
Key Food Ingredients imports bulk cream and butter to produce butter oil and ghee at its plant in Widness, supplying the foodservice, manufacturing and cocoa industries.
The Simplea Foods division imports raw ingredients to make garlic, ginger and chilli purees, alongside sauces and condiments, for the foodservice and retail markets. It has recently expanded its offering to include a Mediterranean range of marinated olives, antipasti and pesto.
KPMG said the sharp rise in prices for cream and butter led to the business to the point of collapse.
Paul Dumbell, director and joint administrator at KPMG, added: "Whilst historically a successful business, more recently the financial performance of Key Foods has been impacted by the volatile commodity prices of bulk cream and butter.
"In particular, the company was hit by a sharp increase in the market price of cream between April and July 2016, ultimately resulting in this administration appointment.
"In addition to securing the assets of the business and streamlining operations in an attempt to continue to trade, the joint administrators are now exploring a sale of this unique local business and its assets."
KPMG has retained 39 of the 44 staff while it searches for a buyer and reviews the operations.
The volatile commodity prices for dairy has created a difficult trading environment for the industry, with listed branded butter and cheese supplier Dairy Crest warning that margins would come under pressure last week as a result of cream costs doubling.
Dairy farmers missing out on cash as market recovers
1

2

3

4

5

Currently reading

Key Food Ingredients seeks rescue deal as rising dairy costs take their toll