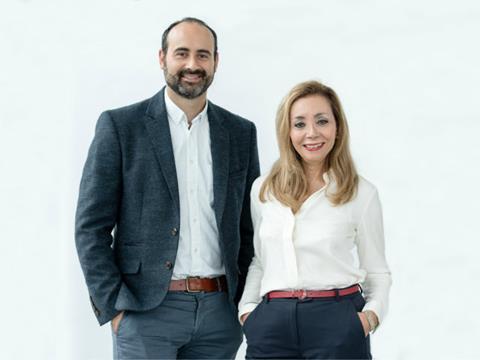 Fast growing chilled and frozen ready meal supplier KK Fine Foods expects to double turnover and create 200 jobs after the sale of a 90% majority stake to a Belgian firm.
The business, formed by Leyla Edwards in 1987, is planning to use the investment from Ter Beke Food Group to expand its supply of frozen ready meals in the retail and the foodservice industries.
Flintshire-headquartered KK recently bought a second manufacturing site of 60,000 sq ft adjacent to the existing site, with plans in place to build a new facility over the next 12 months.
It is expected to double turnover to more than £70m, adding an additional £40m-plus of capacity and creating 200 jobs in the next two years.
Managing director Samir Edwards, Leyla Edwards' son, will hold the remaining 10% not owned by Ter Beke and continue to run the business following the sale.
The deal also gives Ter Beke, a specialist in the supply of lasagne and pasta-based meals, the opportunity to enter the UK marketplace, a statement said.
"The exciting thing for myself and the team is that we can continue to service our existing customers' needs and provide them with the benefits of the additional capacity that we intend to build into the business over the next 12 months," Samir Edwards added.
"Working with Ter Beke will allow us to invest into our core business, using the knowledge and experience that they have built up over many years within the pasta category, whilst also allowing us to accelerate our capital expenditure plans to ensure that we can react to a buoyant marketplace."
Leyla Edwards, who will continue as an ambassador for the business, started KK Fine Food in her own kitchen before moving to Deeside in 2003, when it employed just 23 staff.
It has recorded 30 years of consecutive growth, with sales growing 18% to £36.2m and production capacity hitting £55m in 2016. The business was also a new entry in The Grocer Fast 50 in 2016, coming in at seventh.
Ter Beke CEO Dirk Goeminne said: "I have met many passionate developers at KK Fine Foods and have had the good fortune of sampling their creations. Their passion for food is exceptional and one that should be nurtured. For that reason, we have made a conscious decision for KK Fine Foods to continue operating independently."
Edwards added: "Ter Beke is a business with a strong tradition in family values, sharing a similar philosophy to the KK business which has been built on the back of the passion and drive of its founder Leyla Edwards over the last 30 years.
"Innovation and creativity really have been the cornerstone of KK's successes to date and we intend on keeping this firm focus on where consumers want to go with their next meal."