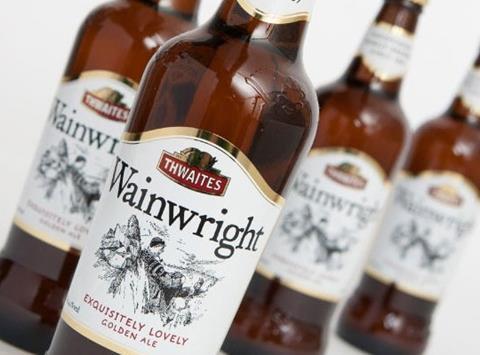 Brewer Marston's has signed a deal with Daniel Thwaites to acquire its beer division, including Wainwright and Lancaster Bomber ales.
Marston's will pay £25.1m for the trading operations of Thwaites' beer business, excluding working capital.
Marston's has been brewing Thwaites' beers since early 2014 and as part of this acquisition it has entered into a long-term exclusive agreement to supply all beer, wine, spirits and minerals to Thwaites' pub estate.
Thwaites' two principal beer brands are Wainwright, one of the most popular golden cask ales in the UK and Lancaster Bomber, a premium ale. As part of the deal, a 150-strong team of regional sales, marketing and distribution staff will move across to Marston's.
Commenting on the transaction, Ralph Findlay, CEO of Marston's, said: "We are acquiring a very high quality business with good people and brands, and with growth potential. The acquisition is consistent with our beer business strategy to focus on local provenance and premium brands, and provides opportunity to capitalise on the developing free trade market and increasing consumer interest in the beer category."
In the 12 months to December 2014 EBITDA of the acquired business is estimated to have been around £7m before overheads of approximately £2m.
The acquisition is expected to be earnings-enhancing in the first full year of ownership, Marston's said. In the current financial year it is estimated that the contribution to profit before taxation will be around £1.5m.
Daniel Thwaites chief exec Richard Bailey said: "This is a very exciting development which allows us to focus on our pubs, inns and hotels, whilst retaining a small brewery to continue to supply our own properties with our fantastic beers and opening up a wider drinks range to our customers through a long term supply deal with Marston's."