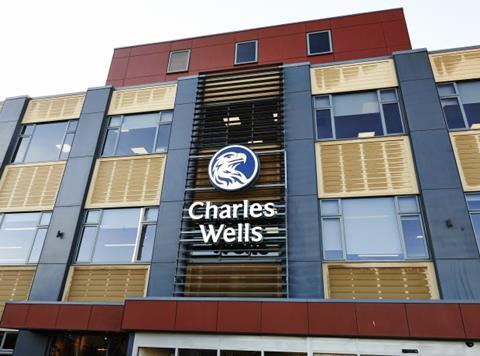 Marston's has bought Charles Wells' Bedford brewery and beer brands in a £55m deal.
The sale sees ownership of Bombadier, Young's and McEwan's go to Marston's, along with UK distribution rights for Kirin Lager, Estrella Damm, Erdinger and Founders. Charles Wells' estate of pubs in the UK and France were not included in the sale.
The deal represented a further step towards developing Marston's' presence in the UK premium beer market, said CEO Ralph Findlay. "Marston's is absolutely committed to the future of brewing in Bedford. This agreement offers us opportunities to extend our trading area into new areas.
The announcement signalled an exit from "higher volume national sales" for Charles Wells, which would favour "a more local and smaller scale brewing future" alongside a focus on its pub estate. Chief executive Justin Phillimore said: "After a detailed review of our strategy we had decided to re-balance the company more towards retail investment and that meant finding a partner we could work with for the future.
Marston's flagship ale, Hobgoblin, added £2.4m to its value sales last year, reaching £22m - although Pedigree and Old Empire shrunk by £47k and £300k respectively [Nielson 52 w/e 8 October 2016].