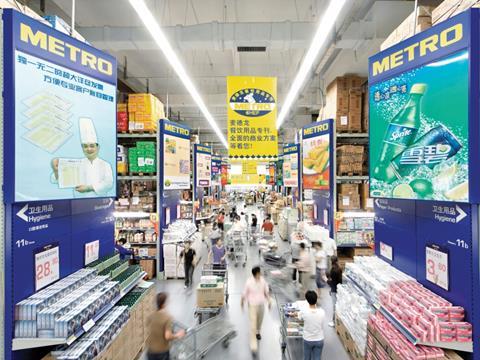 German retail giant Metro Group (MEO) has announced a de-merger plan to create two distinct companies and separate its food and consumer electronics businesses.
Metro said today the move would create a separate "wholesale and food specialist group" and a "consumer electronics products and services group".
Both entities would become individually stock-listed, with their own distinct management teams and boards.
Metro said the demerger would to give each of the companies "full control over their corporate strategies", which would increase customer focus, accelerate growth and simplify structures.
"Both entities would be able to independently pursue acquisition and partnership strategies, enabling them to define their own expansion strategies," Metro added.
The Metro board will make a final decision on the demerger after a period of "intensive" consultation and review, with a shareholder vote planned for mid-2017.
Olaf Koch, CEO of Metro, said: ""Over the past years, we have successfully revitalized our core businesses while significantly strengthening our group balance sheet.
"Both our wholesale and food specialist business as well as our consumer electronics business have continued to commercially improve, are on a steady successful path and are best-equipped for an independent future. Our shareholders would effectively own two well positioned market leaders, both of whom are increasingly focusing on their respective business areas and are generating more value for customers, employees and business partners."
The food entity is expected to be run by Olaf Koch, while the electronics group would be headed by Pieter Haas, currently member of the management board of Metro Group and CEO of its Media-Saturn subsidiary.
The demerger would be executed through a spin-off of Metro Cash and Carry, Real and other related businesses and from the current Metro AG, which would then become fully focus on the consumer electronics sector under a new company name.
Jürgen Steinemann, Metro's chairman, said: "I feel very strongly that a split into two independent and focused businesses would be in the best interest of all stakeholders, as it would facilitate a significant opportunity for faster and more profitable growth."
Metro shares were up 12.3% to €27.59 on the announcement today – their highest level since early January.