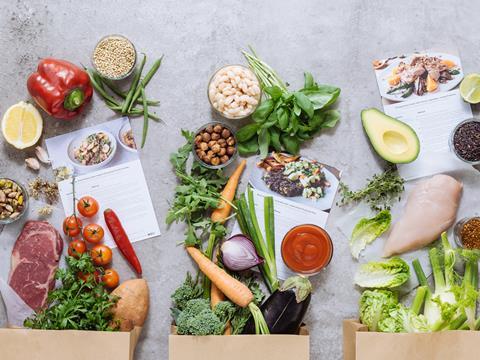 The boss of Mindful Chef expects surging demand for online convenience to accelerate growth, following the sale of a majority stake to Swiss food giant Nestlé.
Tim Lee told The Grocer turnover had surged to £50m during the coronavirus crisis. And he argued there remained considerable headroom to win more customers, with brand awareness across the UK still at "very low" levels.
"We have only just started the journey," he said. "There is a lot of stretch for the brand across meal occasions. We just extended our lunch/light dinner selection of broths, which have been an instant success, with huge sales on launch.
"We're seeing more opportunities to be more relevant across the week, both in terms of product range and the channel opportunities."
The Covid-19 crisis led to a huge spike in demand for the business's healthy recipe kits and frozen ready meals, with sales soaring 425% year on year. What's more, Lee said the business was hanging on to new customers.
"Our retention after the peak of the pandemic has risen," he added. "We have got stickier customers who adopted the brand during the pandemic.
"You're not going to see people give up online when life returns to normal because it is convenient. It really solves that whole cognitive load of what to have for dinner."
Nestlé saw off interest from Waitrose and a host of private equity firms to take control of Mindful Chef and strengthen its direct-to-consumer offering in the UK.
The deal followed hot on the heels of the group's $950m acquisition of US meal delivery service Freshly last week and further expands its portfolio of D2C businesses, with Mindful Chef joining coffee brands Nespresso and Nescafé Dolce Gusto, as well as newer additions in petcare such as Tails.com and Lily's Kitchen.
Mindful Chef founders Giles Humphries, Myles Hopper and Robert Grieg-Gran, who started the business in 2015, will remain shareholders and continue to run the business as part of the management team led by Lee.
PE house Piper, which invested £6m in Mindful Chef in 2018, will exit the business.