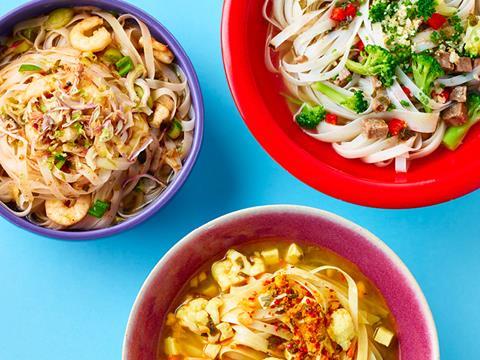 Minority investments in fast-growing brands helped lead to an uptick in UK food and drink M&A activity in the third quarter, though the impact of the coronavirus continues to weigh on deal volumes.
Grant Thornton figures show deal volumes rose 26% in the third quarter compared with the second, with 34 transactions compared with 27.
While this represented a sequential recovery, deal volumes remained down 36% year on year as the hangover from lockdown and continued restrictions on travel and face-to-face meetings slowed the process of completing deals.
Grant Thornton found most deals were minority investments in fast-growing brands, such as Kellogg's taking a stake in Mr Lee's Noodles and Döhler Ventures' investment in Re:Nourish soups.
A lack of large deals – the largest being Diageo's acquisition of Davos Brands and Aviation American Gin for £256m – saw disclosed values fall almost 70% from the second quarter to £631m.
Grant Thornton head of food and beverage Trefor Griffith said the sector had shown "incredible levels of resilience" and deal numbers were likely to continue to rebound in the fourth quarter.
"There are definitely sales processes that have come to market post-lockdown and those coming back to market that were paused earlier in the year," he said.
"You'd expect the fourth quarter to see a higher number of deals and we've already seen a number complete in October."
However, he cautioned the market would continue to be hampered by the extra time it was taking to complete deals due to Covid and the potential "Brexit handbrake" of the UK's exit from the EU at the end of the year.
"Buyers will be wondering what a no-deal Brexit might mean for their targets and if they have a choice to delay until the situation is clear many will," he said.
The quarter saw more domestic investment, with 64% of acquisitions being made by UK and Irish companies acquiring local entities, compared to the previous quarters, which tended to be in the region of 50-58%.
Only 11% of deals involved overseas companies investing in the UK or Ireland compared to 26% last quarter, potentially illustrating continued international concern about the future effects of Brexit.