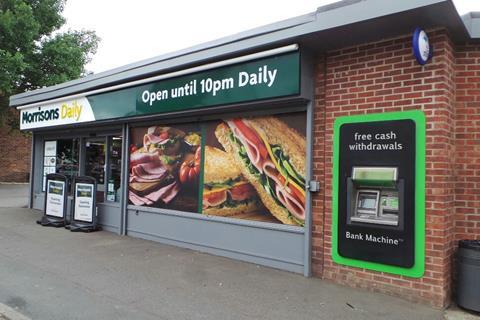 Morrisons has confirmed it has agreed to buy convenience chain McColl's from administration, saving all 16,000 jobs.
The supermarket, which fought off a rival bid from forecourt giant EG Group – whose owners also own supermarket rival Asda – has bought McColl's via a pre-pack administration.
It will acquire all of McColl's 1,160 stores which include 270 Morrisons Daily format stores.
All McColl's staff will be transferred with the McColl's business to Morrisons and its wholesale supply agreement to the stores will continue without interruption, with all McColl's stores continuing to trade.
The administration was triggered on Friday by McColl's lenders withdrawing their support for the business, and became effective today with the appointment of PwC.
Morrisons has agreed to pay the secured lenders and preferential creditors in full, with a distribution also expected to unsecured creditors.
Read more:
CEO David Potts said: "Although we are disappointed that the business was put into administration, we believe this is a good outcome for McColl's and all its stakeholders. This transaction offers stability and continuity for the McColl's business and, in particular, a better outcome for its colleagues and pensioners.
"We all look forward to welcoming many new colleagues into the Morrisons business and to building on the proven strength of the Morrisons Daily format."
Meanwhile, EG Group released a statement acknowledging its participation in rescue talks.
The group's statement said: "Our proposal would have safeguarded the UK jobs of 16,000 McColl's colleagues, increased the pay of all hourly-paid colleagues aged 18 and over to £10.05, maintained all the currently trading stores, and ensured continued provision of invaluable community services, such as Post Office counters.
"Moreover, EG Group had proposed to maintain the link between McColl's pensions schemes and the business, respecting historical promises made to the members of the schemes.
"EG also hopes the announcement will bring to an end the uncertainty for the hard-working colleagues at McColl's and wishes them the best for the future."