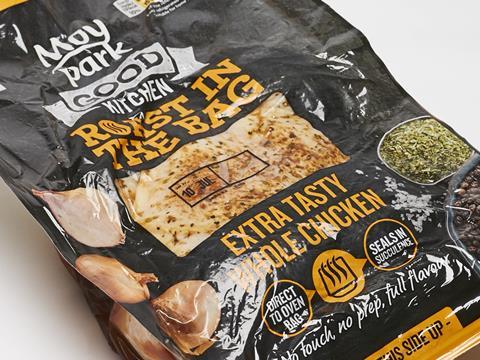 Moy Park has been sold by its scandal-hit Brazilian owner JBS to Pilgrim's Pride, the second biggest poultry producer in the US, in a deal valuing the Northern Irish firm at $1bn (£790m) - $1.3bn (£1bn) including net debt.
The poultry producer will remain headquartered in Craigavon, Northern Ireland and will continue to be run by its present management team, led by Janet McCollum, operating as a business unit within Pilgrim's.
Pilgrim's said it expected incremental annual revenues of approximately $2bn (£1.5bn) from the deal and annual synergies of about $50m (£37.8m) over the next two years, primarily from the optimisation of sourcing and production, and cost savings in purchasing, production and logistics.
The deal gives the US group access to 800 farmers across the UK and an additional processing capacity of 5.7m birds a week across Moy Park's 13 facilities in the UK, Ireland, France and the Netherlands.
Pilgrim's CEO Bill Lovette said the acquisition gave the Colorado-headquartered group, which is majority owned by the US subsidiary of JBS, access to the "attractive" UK and European markets.
"We are pleased to announce the acquisition of Moy Park, which will position Pilgrim's to become a global player, with an improved and more stable margin profile on the chicken business and an expanded portfolio of prepared foods," Lovette added.
"We will have new business opportunities through the addition of Moy Park's fully integrated poultry production platform and its strong presence in prepared foods. Moy Park strengthens Pilgrim's' leading portfolio of brands and brings strong value-added innovation capabilities, access to new markets, a best-in-class production platform and strong farmer partner relationships. In addition, Moy Park shares Pilgrim's long-standing commitment to become the best and most respected company in our industry."
Moy Park CEO Janet McCollum said the deal was "a positive development" for the business and all its colleagues.
"Pilgrim's is one of the leading chicken producers in the world with a proven track record and we see great opportunities for Moy Park as part of this successful business," she added.
"Joining Pilgrim's gives us the opportunity to accelerate our growth plans, share best practices and leverage Pilgrim's expertise and operational excellence. Moy Park will provide Pilgrim's with a platform for growth in Europe as well as access to innovation and increased exposure to prepared foods.
"Both Moy Park and Pilgrim's have a long heritage in agriculture and poultry production going back over 70 years and we share the same values. We look forward to this new and exciting phase of Moy Park's development as we continue to meet and exceed the needs of our customers and consumers, providing fresh, locally-sourced poultry and top quality, innovative products."
JBS announced plans to sell its shareholding in Moy Park back in June - which it bought for about $1.5bn (at the time worth about £950m) from Marfrig in June 2015 - as part of a R$7m (£1.68bn) divestment programme aimed to shore up its balance sheet after being caught up in Brazil's meat corruption scandal.
Brazil-headquartered JBS paid a R10.3bn (£2.5bn) fine this year in relation to the bribery scandal, which almost toppled Brazilian president Michel Temer, and its owners Joesley and Wesley Batista resigned their board positions in late May.
JBS USA purchased a majority stake in Pilgrim's in 2009 and today owns almost 80% of the business. The sale of Moy Park was unanimously approved by a special committee of the Pilgrim's board, made up of three independent directors elected by a vote controlled by the shareholders unaffiliated with JBS.
Michael Cooper, chairman of the special committee, said: "The independent directors on the special committee conducted a comprehensive review of the transaction, including the valuation and the potential strategic benefits of this acquisition. Based on this review, which included receipt of a fairness opinion from our independent financial advisor, we unanimously believe that the acquisition of Moy Park on the terms we negotiated is in the best interest of Pilgrim's and its shareholders."
Pilgrim's employs approximately 42,000 staff and operates chicken processing plants and ready meals facilities in 14 states in the US, Puerto Rico and Mexico. The company supplies retailers and foodservice distributors and its brands include Gold Kist, County Post, Pierce Chicken, Pilgrim's Pride and GNP.
Specialist corporate finance advisory firm Stamford Partners acted as financial advisor to Moy Park on the sale to Pilgrim's Pride.