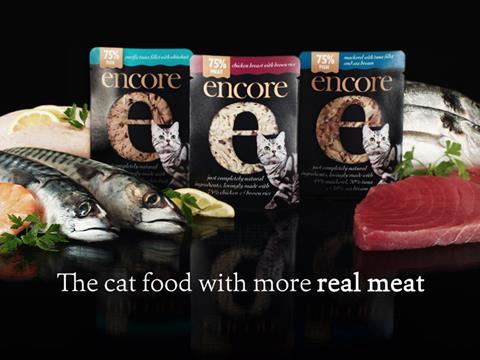 Premium petfood manufacturer MPM Products is expected to spark a dogfight among a handful of private-equity firms after its owners put the business up for sale, The Grocer can reveal.

The maker of Applaws and Encore, which are listed in Sainsbury's, Tesco and Waitrose, is seeking investment to help sustain the fast growth of recent years, particularly overseas.

PwC are leading the process for co-owners Roger Wood, Roger Coleman and Jon Kinsey, with an information memorandum currently in the hands of prospective buyers. The business is expected to fetch at least £50m.

Sales have soared since MPM formed in 2003, jumping another 17.3% to £29.3m in 2014, with profits more than doubling to £2m, according to the latest available figures.

Exports accounted for £16.3m in revenues in 2014, and MPM now sells its brands in more than 40 countries, with the US, Europe and Australia particularly strong.

A host of mid-market PE players are expected to be interested, including the likes of Phoenix, LDC, Edge, Inflexion and Catterton, according to City sources.

There was a flurry of M&A activity in petfood last year, with Pamplona Capital Management acquiring Partner in Pet Food for €315m (£230m) in April, Catterton investing an undisclosed amount in Lily's Kitchen in August and Piper backing natural brand Forthglade in September.

The sector, which is dominated in the UK by Nestlé Purina and Mars Petcare, was "ripe for further consolidation", a dealmaker said.