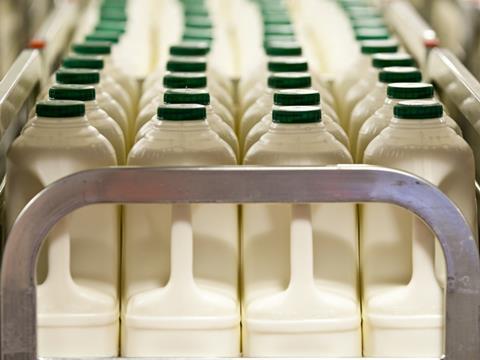 Müller's bid to acquire Dairy Crest's dairies operations could be imminent after the European Commission referred the proposed £80m transaction back to the UK's Competition and Markets Authority (CMA).
Dairy Crest this morning called talks with the Commission "constructive", with the case's referral back to the CMA for review described as a "positive step" by CEO Mark Allen.
"It has always been our preference for the transaction to be reviewed in the UK, so we welcome this referral," said Allen, who added that the transaction remained on-track.
The sale of the loss-making Dairy Crest operation to Müller would be a positive development for both Dairy Crest and the UK dairy industry as a whole, claimed Allen, and would deliver "economies of scale that will help to create a more sustainable UK dairy sector that is better placed to compete on the global stage".
The proposed deal has already received the approval of Dairy Crest shareholders, and would see it offload its entire dairies operation to Müller, including its doorstep delivery service Milk & More, plus brands including Frijj.
In preparation for the divestment, Dairy Crest will begin transferring staff into two distinct business units from April.
The dairies business will be overseen by former group procurement director and current MD of dairies Mike Sheldon, while Mark Allen will continue to oversee the remainder of the business.
Müller will "work closely with the CMA and Dairy Crest to ensure that the merger review can be progressed as quickly as possible," said Müller Group CEO Ronald Kers.
"The acquisition is on track and progressing. Bringing together Müller Wiseman Dairies and the dairy operations of Dairy Crest will allow the merged business to achieve economies of scale, enhance our ability to compete and ensure that customers continue to receive a quality product at a low price, whilst continuing to pay farmers fairly."