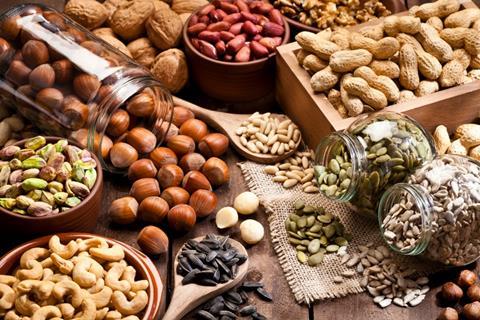 A new healthy food distributor started by former Tree of Life employees has acquired Welsh wholesaler Minton's Good Foods as it continues to build capability ahead of a full launch later this year.
The new enterprise is trading under the name Dundeis following its official launch at the Natural & Organics Product Europe exhibition in April.
Dundeis is backed by Irish investment group Cottagequinn Enterprises – run by Dunbia co-founder Jim Dobson and his son Matthew Dobson – as revealed by The Grocer in March.
The acquisition of Minton's gives the new group control of its own pre-packed foods range of nuts, dried fruit, seeds, cereals and pulses, which it said were "the foundation of most wholesale and retail businesses in the natural food channel".
Dundeis aimed to develop the site in Llandridnod Wells alongside the existing management team, with plans to expand production and wholesaling activities, a short statement added.
"This investment is a great opportunity for Dundeis, providing it with enhanced initial capacity for its trading launch," the group said.
Dundeis is based at a head office in Stoke and is using a third-party warehouse in Crewe.
Former Tree of Life commercial director Mike Kilcourse, who left the now collapsed wholesaler in 2021, is running Dundeis as MD. He is supported by a line-up of senior Tree of Life managers and buyers.
Kilcourse writes on the new Dundeis website that the group is working to have about 200 suppliers and 4,000 lines in place this year, with monthly new product launches and targeted promotions once a month.
"We aim to offer fantastic product choice, great brands, the space for new brands to be trialled where commercially viable, compete fairly, promote vigorously, and provide sensational service," he added.
"We also aim to be customer led, professional, responsible, friendly and innovative, bringing new momentum and fresh options to a market which is important for the health and wellbeing of consumers generally.
"We hope that you give us the chance to be a supportive partner in your trading activities. The opportunities available are significant, I hope we can all prosper from them together."