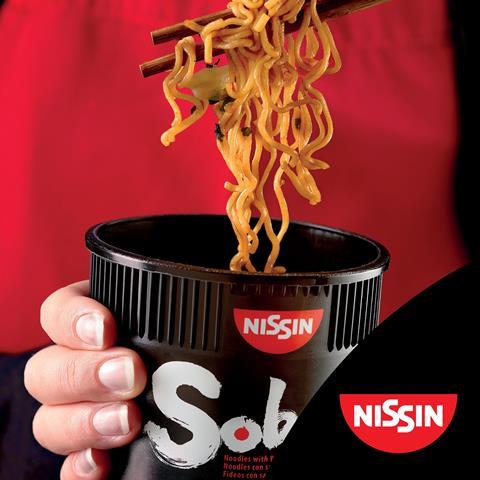 Japanese noodle maker Nissin Foods has increased its shareholding in Premier Foods as activist investor Oasis Management reduced its stake further.
The £40m acquisition is intended to strengthen the strategic relationship between Nissin and Premier and to "contribute to continued value creation" at the Batchelors supplier, the Japanese group said.
It follows a surge in the Premier share price last week as the group revealed better-than-expected annual results and an enlarged dividend.
Nissin – already Premier's biggest shareholder – bought a further 3.9% stake from Oasis for 120p a share to take its holding to 22.9%, according to London Stock Exchange filings.
A Premier spokesman said the move was seen as a vote of confidence in the work being done to create long-term value for shareholders and in the growth opportunities ahead.
Oasis now holds shares accounting for just 1.8% of Premier, down from more than 17% back in 2018 when it agitated for a management shake-up and strategic rethink at the group.
The Hong Kong-based activist hedge fund built up its stake at various different prices, starting in 2016, but Bloomberg data shows it invested at an average of around 40p a share.
Oasis sold the majority of its position in 2020, making a tidy profit as shares in Premier surged from lows of just 19.7p to back above 90p as consumers filled their cupboards with its wide range of trusted household brands, from Bisto and Ambrosia to Mr Kipling, during lockdown.
Nissin acquired a 17.3% stake in Premier back in 2016 during a hostile takeover attempt by McCormick, with the US spices giant's approach ultimately thwarted by the partnership agreed between the Japanese company and Premier's management team.
Oasis publicly criticised Gavin Darby – Premier's boss at the time – for turning down the 65p-a-share offer from McCormick as shares in the business plunged, and called for the CEO to be ousted.
Premier has since brought in a new management team, led by Alex Whitehouse, embarked on a successful turnaround mission, reduced net debt considerably and simplified its troublesome pension scheme.
Nissin has also been a star performer for Premier, with sales growing strongly from just £3m in the 2017/18 financial year to £19m in the 12 months ended 2 April 2022.
Premier called the Nissin noodle product ranges a "major success story" for the group as it became the UK market leader in the authentic snack pot market, having grown share from 16% in 2017 to 48% today.
Premier distributes Soba and Cup Noodles in the UK market on Nissin's behalf and the Japanese group co-manufactures the Batchelors range.