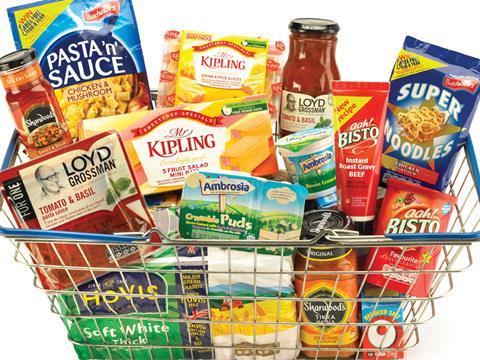 Japan's Nissin Foods has upped its stake in Premier Foods (PFD) to almost 20% after buying additional shares yesterday before US food group McCormick announced its improved 65p per share bid for Premier this morning.
Nissin, which bought a 17.27% stake in Premier on Thursday from Warburg Pincus, upped its stake to 19.9% yesterday after buying a further 21.7m shares.
Nissin bought 16.7m shares for 63p each – the same price it paid for its initial 17.3% stake – and another 5m of shares for 57.6p each.
The new share purchase means Nissin has now spent £103.4m buying up Premier Foods shares over the past few days.
If Nissin builds its stake to over 25% any bidder for Premier would have to win its approval for any deal to go through. Premier announced it had signed a co-operation agreement with Nissin at the same time it revealed it had rebuffed McCormick's advances.
The news comes as US food group McCormick upped its prospective offer for Premier to 65p per share this morning – a 5p increase from the 60p per share approach Premier disclosed last Wednesday.
The offer is conditional on the Premier board engaging with McCormick and allowing the US group to fully examine its debt and pensions obligations.
Premier is yet to respond to the new offer, but broker Shore Capital advised the board to look favourably on the increased proposal.
Shore Cap's Darren Shirley said: "We see 65p as a good compromise price, allowing Premier's management to highlight the extra value it has extracted from McCormick, whilst also offering shareholder's the opportunity of a cash exit today at a reasonably full EBITDA valuation rather than waiting for the chance of a higher price through operational improvement highlighted by the company in its statement to the market last week, which is not without risk."
Premier said on Thursday "should McCormick, or any other bona fide potential offeror, come forward with an improved proposal that better reflects the board's assessment of the company's underlying value over the longer term, the board would give such offer careful consideration and evaluate its merits."
Premier described McCormick's initial proposal as "highly conditional", but McCormick insists its offer contains "limited pre-conditions".
"The revised offer is subject to the same limited confirmatory due diligence set out in McCormick's announcement of 24 March 2016, which comprises only: a review of material pensions documentation, current trading and material contracts," McCormick said today.
Speaking to analysts at the company's first quarter trading update yesterday, McCormick president and CEO Lawrence Kurzius said: "What is attractive to us about this business is that it is still predominantly a flavour business with some terrific iconic flavour brands that are much loved in the UK.
"As far as the UK market goes, one of the things that we are interested in as part of our acquisition program is adding scale where we already have a strong business presence. And certainly the UK is a market where we have good presence with our Schwartz brand and have for many years and have strong relationships with our customers there. It's also the home of our EMEA business, so we have substantial infrastructure and resources there to handle an asset like this."