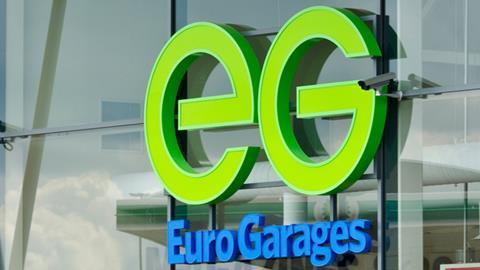 Exclusive analysis of both estates suggests the CMA is likely to require the disposal of only a handful of sites
The number of forecourts at risk in a Competition & Markets Authority review of the Asda buyout by EG Group's owners barely reaches double figures, according to two separate analyses for The Grocer.
With fuel a specific worry for the CMA in the thwarted Sainsbury's-Asda merger, competition experts believe the CMA will view the investment by EG Group owners Mohsin and Zuber Issa and private equity partners TDR Capital as a merger, as it gives the brothers material influence over both retail companies.
However, exclusive analysis of both estates suggests the authority is likely to require the disposal of only a handful of sites as a result.
CACI and competition advisors Aldwych Partners both applied criteria used by the CMA in identifying sites that would be a concern.
Aldwych Partners found 10 to 15 it thought were "vulnerable to an adverse decision by the CMA, and may need to be sold off to get the deal through". CACI identified 11 sites at risk of failing tests applied by the CMA.
The findings suggest the confidence expressed by Asda CFO Rob McWilliam over competition issues is well founded.
"We will engage constructively with the CMA, but we expect this transaction to go through without too much trouble," he told The Grocer when the deal was announced last week.
Both analyses looked for Asda and EG sites within 10 minutes' drive time of each other in urban areas or 20 minutes' in rural areas.
They then looked for non-EG and Asda fascias in the same areas, using the CMA's so-called 'four to three' test. Where the number of operators dropped to anything below four as a result of the merger, "that was the threshold" for failure, explained CACI senior local intelligence consultant Charlotte King.
Both then applied a second test, used by the CMA in its 2015 Motor Fuel Group and Shell merger enquiry. Under that test, merging companies fail simply by being closer to each other by drive time than any competitors.
CACI found eight failed the first test and a further three the second, putting 11 sites at risk in total.
Aldwych Partners concluded between 10 and 15 failed both tests.
In counting rivals, the tests were based on fascias rather than owning companies, while the CMA would look at both factors. "We don't think the dial would move massively," said Andrew Taylor, partner at Aldwych.