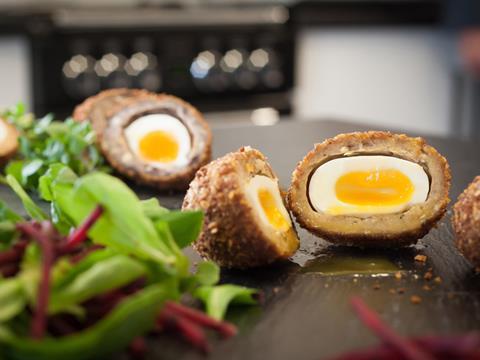 French private equity house PAI Partners is positioned to create a new chilled foods giant to rival the likes of Greencore, Bakkavor and Samworth Brothers after it swooped in an ambitious double deal to bring together Addo Foods and Winterbotham Darby.
The two businesses will continue to run independently for the time being, but will be brought together at a later date to create a platform to accelerate growth opportunities in the chilled food space.
PAI said the deals, thought to be worth around £400m combined, were part of its ambition to build "the best value-added chilled food company in the UK".
Dealmakers expected the transactions to lead to a wave of consolidation in the category, with plenty of attractive options open to PAI for further acquisitions in the UK market, including prepared foods supplier Oscar Mayer, 2 Sisters' ready meals unit and parts of the Kerry Foods portfolio, as well as a number of smaller operators.
"This is a platform that will be very active mopping up stuff in the UK," one City source said.
"It's a clever deal to put together and has the potential to create another significant player in UK chilled market.
"There's lots of further opportunity for consolidation in chilled meals and this company could be a consolidator."
The sale of Addo, which produces the Pork Farms and Wall's brands, provides private equity firm LDC with an exit after it bought the business for more than £100m from Vision Capital in April 2017.
As revealed by The Grocer in September, LDC hired corporate finance advisor Spayne Lindsay to sell the business, with an expected a price tag of more than £200m following strong growth under the PE firm's ownership.
Addo will continue to be led by its existing management team and CEO Deborah Bolton.
Winterbotham Darby is best known for supplying own-label olives, antipasti and continental meats to the supermarkets and foodservice industry. The company also operates a dedicated plant-based factory and owns the Squeaky Bean, Unearthed and Vadasz brands.
Current owners Equistone and minority shareholders LDC will exit the business, while the existing management team, led by Steven Higginson, will remain invested and continue to run the company.
The two businesses have a combined turnover of more than £500m.
PAI Partners has a long buy-and-build history in the food and consumer space, with drinks bottler Refresco, ice cream maker Froneri, Wessanen, which owns the Clipper, Whole Earth and Kallo brands, and chilled foods group Labeyrie Fine Foods currently in its portfolio.
Addo management were advised by Spayne Lindsay and Browne Jacobson, providing M&A and legal advice respectively.
Houlihan Lokey acted as the exclusive corporate finance advisor to Winterbotham Darby. Stamford Partners advised PAI Partners.