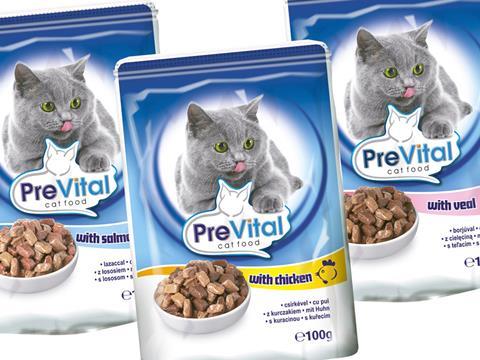 European private equity firm Pamplona Capital Management has acquired Hungary's Partner in Pet Food for €315m (£230m).
The Grocer revealed last month that former private equity owner Advent had put PPF up for sale, with the existing management team expected to remain at the helm of the growing business.
As predicted, Pamplona will continue to support PPF's current management team led by CEO Attila Balogh, who will become executive chairman following the buyout.
Pamplona said it planned to invest further in the business to support organic growth. "The business plans to accelerate product innovation across both its private label and branded offerings and will also look to grow through further innovations and acquisitions in both Western and Central Europe," the investor stated.
PPF is understood to be in negotiations with a number of European pet food suppliers and is tipped to make a UK acquisition before the year end.
Pamplona partner Markus Noe-Nordberg said: "PPF has a superb track-record of delivering organic growth and is a natural consolidator in the European pet food."
Balogh added: "Pamplona's investment in PPF is the start of an exciting new phase of our company's development.
"Under Advent's stewardship, PPF has gone from strength to strength, expanding across Europe into new categories and delivering excellent growth rates. We look forward to working with Pamplona as we start the next stage of our development, where we will look to continue organic growth while focusing on strategic acquisitions."
Advent supported a £165m MBO of the Hungarian firm in 2011. Since then PPF has grown revenues to €235m last year by supplying wet and dry pet food across 37 countries.
During the transaction PPF's management was advised by Clearwater International and Eversheds, while Pamplona was advised by Citigroup and Kirkland & Ellis.
"PPF are a fantastic business with an excellent history of growth, both organically and via strategic acquisitions," said Clearwater managing partner Phil Burns. "The acquisition by Pamplona will allow this strategy to continue at pace and we look forward to watching their ongoing international expansion."