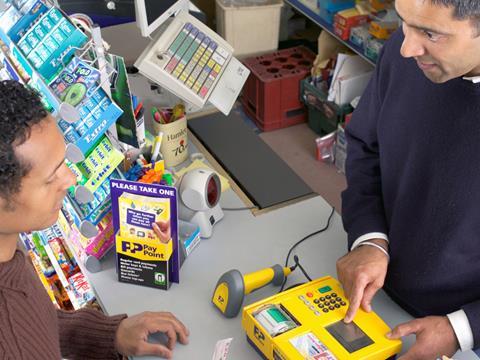 PayPoint has sold its online payment businesses to business services firm Capita for £14m.
The business, which comprises of PayPoint.net and Metacharge, serves around 200 high-profile enterprise brands and 3,500 SMEs.
In the financial year 2014-2015 it processed more than 100m transactions amounting to £4.5bn worth of payments.
Paypoint chief executive Dominic Taylor said: "We announced our intention to sell our Mobile and Online businesses at our full year results last May, in order to focus on multi-channel payments where we have retail networks, to concentrate on our best prospects for future growth.
"We believe that Capita is a good owner to take these businesses forward and I would like to thank the management and employees for their contribution to PayPoint and wish them well for the future. We will update on the sale of the Mobile Payments business in due course."
PayPoint reported a huge 94% fall in interim pre-tax profit from £49.6m to £3.2m in November after taking an £18.2m goodwill impairment relating to the online and mobile payments businesses.
PayPoint shares have fallen by around 10% since late-November and are currently trading at 896p having reached as high as 1,112.2p in August 2015.
David Lockie, divisional director at Capita, said: "We see substantial growth potential in the payments market. Last year saw automated payments overtake cash, and it's forecast that card payments alone will do this in the coming years, primarily driven by ecommerce and new innovation in mobile and contactless payments."