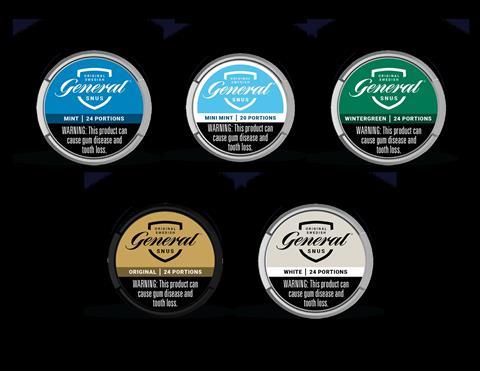 Swedish Match, the European producer of oral nicotine pouches, has agreed a $16bn deal to sell to global tobacco giant Philip Morris.
The 'snus' producer has accepted a SEK106 per share in cash, which values the company at approximately SEK161.2bn (£13bn).
The offer price represents a premium of approximately 40% compared to the closing share price of SEK 76.06 on 9 May, the last day of trading prior to market speculation regarding a potential offer for the company.
The two companies said they share "a mutual vision of a world without cigarettes" and a strong commitment to developing, scientifically substantiating, and responsibly commercializing smoke-free products that are less harmful than cigarettes.
PMI said it values how Swedish Match has relentlessly pursued tobacco harm reduction through its range of smoke-free products; received authorizations for its products via strict regulatory pathways in the US; and reshaped the public health environment in countries such as Sweden and Norway.
The combination with Swedish Match would position PMI to "create a comprehensive smoke-free product portfolio globally"
The deal will see it directly enter and compete in the large, attractive and growing US smoke-free market by further supporting and developing Swedish Match's oral nicotine portfolio in the country and leveraging Swedish Match's substantial operational platform in the US to unlock commercial opportunities across other smoke-free categories.
PMI CEO Jacek Olczak commented: "We are pleased to announce this exciting next step in Philip Morris International's and Swedish Match's trajectory toward a smoke-free future. Underpinned by compelling strategic and financial rationale, this combination would create a global smoke-free champion—strengthened by complementary geographic footprints, commercial capabilities and product portfolios—and open up significant platforms for growth in the U.S. and internationally.
"Swedish Match's dedicated employees and management have steadfastly pursued the company's vision of a world without cigarettes, while delivering very strong results. We look forward to building upon this success and joining forces to accelerate our shared smoke-free mission."
PMS shares are up 2.4% to US$101.23 today on the news.