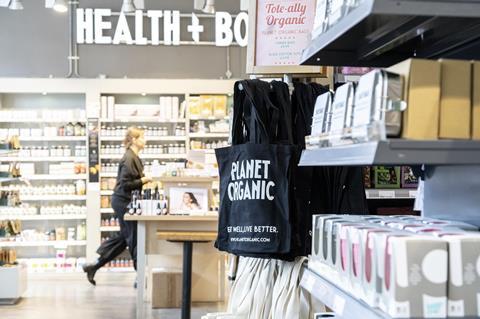 As Nature Intended, the organic food chain owned by the daughter of Sir Malcolm Walker, Caroline Gooding, has been sold to Planet Organic.
The deal sees Planet Organic acquire As Nature Intended's chain of seven stores, all in London, for an undisclosed sum.
It nearly doubles Planet Organic's estate, which stands at eight stores, also in London, to make it one of the UK's biggest specialist organic grocers.
As Nature Intended was founded by Iceland chairman Sir Malcolm Walker in 1999. In 2002, current owner Gooding took over running the business. The sale of the business will see her step down as CEO.
"This deal allows us to further the mission of Planet Organic to provide food and products that are healthy for our customers as well as healthy for the planet," said Planet Organic chairman Ben Thomson.
"We share a similar outlook to As Nature Intended, a company which, like Planet Organic, promotes wellness with high environmental standards. Both organisations believe the future of high street retailing is in providing experience-based shopping for the communities where we are located.
"In the short term our primary focus is to make sure we are there to support our customers, and the customers of our newly acquired stores, through the coronavirus outbreak. We have very knowledgeable staff who can help answer questions on what foods, supplements and lifestyle changes we can make to help boost immunity and general wellbeing.
"In the longer term this acquisition allows Planet Organic to grow quickly into locations we have already identified as ideal for our brand. With the addition of As Nature Intended stores, we will be the largest organic grocery chain in the UK with plans to grow further as the popularity of healthy foods continues."
Gooding said: "Planet Organic is an amazingly complementary business, operating similar stores in London, with limited overlap with our own premises, and most importantly pursuing a similar mission and sharing our core values.
"While I am naturally sad to have reached the end of this 20-year adventure, I firmly believe that stepping back now is in the best interests of the As Nature Intended business, my colleagues and our customers. I am confident that I am passing the company into highly capable and committed hands, and that its new owners will be able to make the most of the opportunities for what now becomes the biggest and best operator in this market."