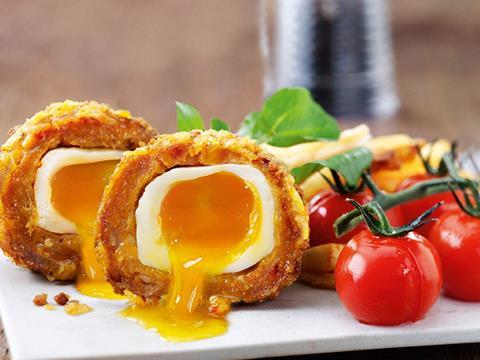 Pork Farms' acquisition of the chilled savoury and pastry business of Kerry Foods has given the Irish food giant significant voting rights in the Nottingham pork pie maker, newly filed accounts at Companies House have revealed.

Currently under investigation by the Competition and Markets Authority, the deal for two factories that produce the Wall's and Millers brands was worth £21.2m of loan stock, according to the documents. The Grocer understands this gives Kerry a 22.5% stake in the group.

Pork Farms has a significant amount of loan stock (just under £120m) held by its shareholders, with private-equity firm Vision Capital, which bought it from Northern Foods in 2007, accounting for the lion's share. The loan stock is repayable in January 2037.

Underlying profitability continued to move in the right direction in the year ended 29 March 2014 with double-digit growth in EBITDA achieved once again. Further investment in manufacturing helped boost productivity, with earnings up almost 35% to £9.3m as a result. Operating profits also rose, after emerging from the red in 2011-12, from £2.9m to £4.2m.

However, a pre-tax loss of £12.3m was still recorded after £16.5m of interest payments on funding and loans.

Sales at Pork Farms, which claims to be the nation's favourite pork pie manufacturer, nudged up by £500k in 2013-14 to £152.6m. Management has targeted innovation in recent years rather than an assault on prices in an attempt to stay ahead of the competition and boost the top line. New products created by in-house development chefs have helped revenues climb back from £130m in 2009 and have included a Scotch egg with a runny yolk inspired by a Heston Blumenthal concoction.

"The group will continue to grow volumes and profitability through innovation, customer service, product quality and continued investment in its assets," the directors said in the accounts.

The Kerry Foods deal is being examined by the CMA amid concerns the transaction could reduce competition in the £1bn pies, slices, sausage rolls and quiches market and lead to less choice and higher prices for consumers. A final decision is expected by June.