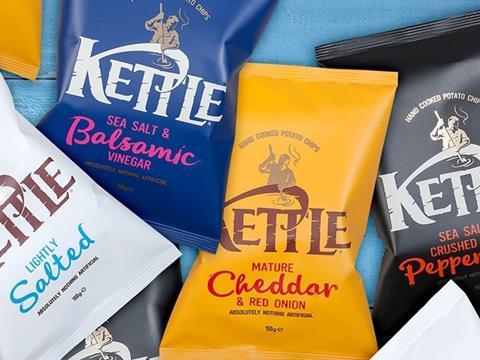 Private equity investment in the UK food and drink sector has rebounded as experienced investors look to consolidate in the sector.
Grant Thornton's quarterly Bite Size food and drink M&A report has found 'robust' private equity activity in the third quarter after what it called a "notably quiet investment period" for PE players earlier in the year amid Brexit concerns.
There were a total of 13 UK food and drink transactions with PE involvement, representing just over a quarter of all deals completed and building on the 16 deals representing 29% of deal volumes in the second quarter.
"Private equity investors that are comfortable in the food sector are increasingly doing deals on a consolidation basis," says Grant Thornton's head of food and beverage Trefor Griffith. "Conditions in the food and drink sector remain tough, so buyers are looking to do deals based on taking cost out or bringing new products into a wider business."
The third quarter saw Karro Food Group and Valeo Foods, both backed by CapVest, make strategic acquisitions of Young's Seafood and Campbell's European crisps business, including UK-based Kettle Foods, respectively.
Exponent Private Equity also added Nimbus Foods to its existing Meadow Foods investment and agreed a deal to buy specialist wholesaler East End Foods having already bought TRS earlier this year.
Total deal activity remained robust, with 51 deals in the quarter compared to 56 in the second quarter.
Disclosed deal values reached £1.66bn, which was a 53% increase on the previous quarter's figure of £1.09bn.
The quarter's largest deal saw Faroese salmon farming company P/F Bakkafrost acquire a 68.6% stake in fish farming company The Scottish Salmon Company for £354.6m.
That deal was one of a number of inward investments in the UK from international companies, with international investors accounting for 37% of UK and Irish targets in the period. Of the 17 deals, 59% were acquirers of EU origin and 29% were North American.
Despite the food and drink M&A market's apparent resilience to the ongoing Brexit uncertainty, there has been a lack of mega-deals in the sector and weaker disclosed deal value since the vote to leave the EU.
Griffith believes there is a certain amount of pent up demand that could be unleashed in 2020 if the forthcoming general election creates a more certain political environment.
"In theory there has been a lot of M&A activity that has been suppressed with buyers putting processes on hold and buyers reluctant to pay top valuations," he says. "If the general election results in a sensible situation for the economy, you would imagine the market for overseas buyers would pick up again."