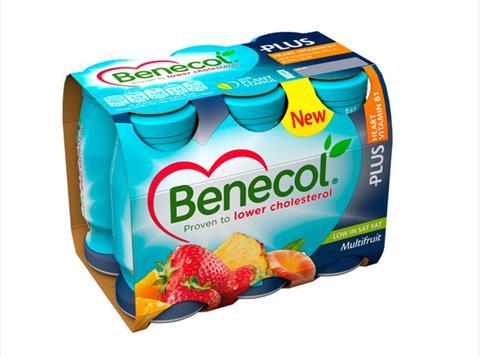 Finnish food group Raisio is plotting the sale of its feed business as part of a wider restructure of the struggling business to focus on healthy foods.
The group announced this morning it is considering a sale of its cattle and fish feed businesses and has initiated negotiations with several potential suitors.
It added that its grain trade business is not for sale and that Raisioagro will continue "business as usual" during negotiations.
The announcement is part of a wider restructuring of its business to focus on its healthy eating credentials.
Until now, its Benecol brand and the wider 'healthy food' businesses have operated as separate organisations, but will now be combined into a single Healthy Food Division.
The refocus on healthy foods comes after the sale of its UK confectionery business in December to Valeo. The group also sold the license to produce Honey Monster Puffs to The Brecks Company in 2016 and sold UK snack bar business Halo Foods to Dutch investor Nimbus in the same year.
During the spring 2018, the company will also look to simplify its legal corporate structure.
Pekka Kuusniemi, Raisio Group's President and CEO says: "To ensure Raisio's organic growth, we are going to move from a holding-type structure to a model in which all resources are targeted toward supporting the strategic objectives of the Healthy Food Division. Raisio also seeks growth through acquisitions that suit our core business."
CEO Kuusniemi will serve as CCO of the healthy food division until a new director is appointed.
The new healthy food division is divided into three geographic regions: Northern and Eastern Europe, Western Europe and the rest of the world. The new organisational structure will be put into effect as of 1 February 2018.
As part of the restructure it will begin talks with 115 staff over potential redundancies, with initial estimates that it would make 30 employees redundant.
The negotiations concern possible terminations, combinations and restructuring of functions and duties," said Raisio, which employs 325 staff. "The aim is to complete the negotiations during March 2018."
Vincent Poujardieu, the vice president of Benecol business and member of the group management team, have left Raisio effective from today.