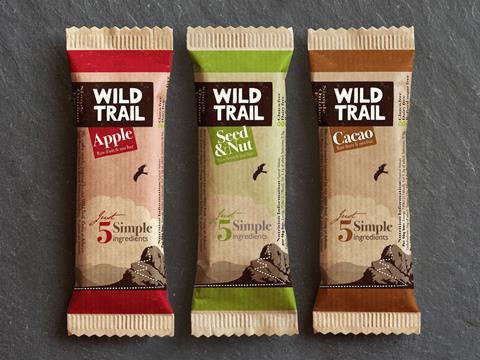 Real Good Food (RGD) has acquired a majority stake in Welsh snack food manufacturer Brighter Foods for up to £9m.
The 84% holding will be bought on a cash and debt-free basis and paid for in two equal instalments – 50% on completion and 50% after Brighter files accounts for 2017/18.
Brighter Foods makes partner branded and its own brand of snack bars for the healthy snacking market from its factories in Tywyn, where it is a major employer with some 170 full-time staff.
The company produces snacks targeted at areas including diet control, gluten free, lactose free, low or no added sugar, sports nutrition, organic and fair trade. Its Wild Trail brand is stocked in a number of major retailers and health stores.
The business commenced trading in April 2014 and has grown profits to £2.3m in 2016. Following completion of the transaction, the senior management team – led by founder and CEO Robin Williams – will retain a 15.7% stake in the business
Williams, who will remain as CEO, said: "[Real Good Food] share our vision to invest in the business and to grow it further from the strong base we have established. I'll be staying as CEO and together we have already agreed a headline plan to continue growing our manufacturing facilities in Tywyn.
"This is great news for the town and its people. Real Good Food recognises the importance of good people in business and the importance of the factory to the local community and I am really delighted that this partnership will build on our success to date."
Real Good Food executive chairman Pieter Totté added: "Brighter Foods fits well into our strategy to consolidate profitable well run businesses in niche areas of the food manufacturing industry. Robin and his team have achieved fantastic growth and stability in the business and we are looking forward to continuing the success story.
"Real Good Food investment will enable Brighter Foods to expand and improve its capacity and product range even further. We are excited about the future prospects."
Real Good Food has also agreed that the senior management of Brighter Foods can sell 50% of their remaining stake to the group after March 2020 and another 50% after March 2021.
Shares in the beleaguered Real Good Food have soared 12% as markets opened to 27.9p. The stock was down about 30% so far in 2017 and 50% over the past year as the business struggles with a turnaround.