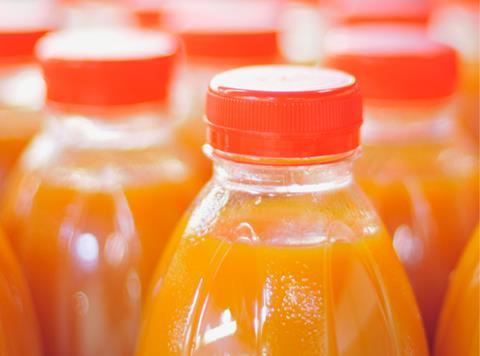 Refresco (RFRG) has continued its buy-and-build strategy with the acquisition of large scale US bottler Whitlock Packaging for $129m (£98.3m), entering the North American market for the first time.
The European listed soft drinks bottler and co-packer said the deal was the group's first step towards expansion beyond Europe and created a strong second platform for further growth in North America.
Shares in Refresco are up 4.1% today to €13.51 on the back of the transaction.
The acquisition adds 900 million litres to Refresco volume of 6 billion litres, while increasing co-packing volumes from 25% to 34% of the group total.
Refresco added Whitlock had long-standing relationships with leading A-brands in the US soft drinks market and more than 80% of volumes related to customers currently being served by Refresco in Europe.
The group intends to leverage its experience to further develop Whitlock Packaging's private label capabilities, which currently make up just 2% of the US business' volumes.
Refresco, which rebranded in June, dropping the Gerber part of its name, refinanced its €672m loan facility earlier this month to help fund further acquisitions.
"For some time we have been carefully exploring opportunities to enter the North American market and create a second platform for growth," CEO Hans Roelofs said. "Whitlock Packaging provides a perfect strategic fit, as it is a market-leading player focused primarily on co-packing – an area of our business that we actively want to grow. Whitlock Packaging adds a new and exciting platform for growth for Refresco in North America."
Whitlock, founded in 1980 and headquartered in Oklahoma, employs about 550 staff in three production facilities in Oklahoma, Florida and New Jersey and has annual revenues of $127m. The company operates in the soft drink categories of juices, ready to drink (RTD) teas, sports, energy and still drinks.
CEO David Moller said: "Together we can pursue opportunities in the fragmented US market and offer customers high-quality beverages and the widest range of possibilities in both North America and Europe."
The $129m purchase price represented an adjusted EBITDA multiple of 7.3x, in line with the average multiple paid by Refresco on previous transactions.
Refresco, which supplies Tesco with own label drinks and bottles drinks for the likes of Innocent and Del Monte, said it would continue the its buy-and-build strategy in Europe and North America with selective investments and acquisitions.
The group acquired Dutch beverage manufacturer DIS in a €72m deal in March and bought a PepsiCo bottling plant in Hamburg in February.
Whitlock Packaging will be rebranded to Refresco US, reporting directly into the executive board of Refresco Group, once the deal completes later this year when it receives US regulatory approval.