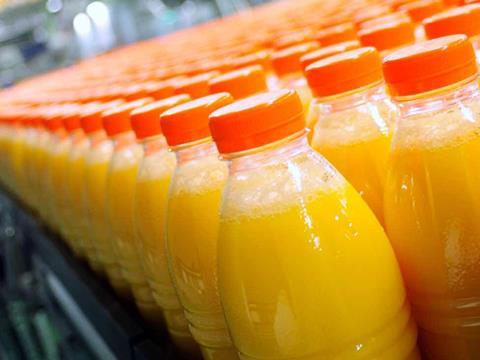 Top story
Bottling giant Refresco has been given the provisional green light to complete its acquisition of fellow bottling firm Cott after offering to sell a UK factory.
The UK's Competition and Markets Authority has previously found that the proposed £935m merger of the soft drink manufacturers could lead to higher prices for some supermarkets and leading household brands.
The CMA was concerned that both companies supply juice drinks using a particular aseptic production process, which allows them to be sold preservative-free and without refrigeration. As only one other competitor in the UK currently supplies third parties with juice drinks using this production process the CMA said the combined business might be able to increase prices or lower quality standards.
However, Refresco has now offered to address the CMA's concerns by selling the only UK-based Cott facility to use this production process – a factory in Nelson, Lancashire.
The CMA has accepted this offer in principle and now has until 14 March 2018 to decide whether to accept Refresco's proposed undertakings or refer the merger for an in depth investigation.
Refresco now anticipates to complete the acquisition of Cott's bottling activities on 30 January 2018, but will continue to run them as separate businesses until receiving full regulatory clearance.
Rabobank has been appointed to lead this sales process.
Refresco CEO Hans Roelofs said: "The acceptance of our remedy by the CMA is an important milestone on the path to completing this transformational acquisition of Cott's bottling activities.
"We continue to fully cooperate with the CMA and to search for a suitable buyer in order to deliver on the required remedies. We will now focus on the next steps to completion and look forward to creating the world's largest independent bottler with leadership positions across Europe and North America."
Morning update
Late yesterday afternoon Nestlé (NESN) announced that it agreed to sell its US confectionery business to Ferrero for CHF2.8bn (£2.1bn) in cash.
The transaction is expected to close around the end of the first quarter of 2018 following the completion of customary approvals and closing conditions.
Nestlé's 2016 U.S. confectionery sales reached about CHF 900m and represents about 3% of US Nestlé Group sales
Nestlé CEO Mark Schneider commented: "With Ferrero we have found an exceptional home for our U.S. confectionery business where it will thrive. At the same time, this move allows Nestlé to invest and innovate across a range of categories where we see strong future growth and hold leadership positions, such as pet care, bottled water, coffee, frozen meals and infant nutrition."
The transaction covers the U.S.-focused confectionery brands only and does not include Nestlé's Toll House baking products. Nestlé added that it remains fully committed to growing its leading international confectionery activities around the world, particularly its global brand KitKat.
Bloomberg has the news that Judith McKenna is to run Walmart's international unit, which includes Asda, succeeding David Cheesewright. McKenna is currently chief operating officer of the retailer's domestic operations. The story does not specify what is next for Cheesewright.
See this morning's Media Bites for more on Nestlé and Walmart.
On the markets this morning, the FTSE 100 has opened down another 0.2% at 7,737.5pts.
Early risers include Real Good Food (RGD), up 4.4% to 24p and Hilton Food Group (HFG), up 3.2% to 852p.
Fallers include Science in Sport (SIS), down 2.7% to 72p, Imperial Brands (IMB), down 1.8% to 3,076.5p, Marston's (MARS), down 1.7% to 114.4p and Greene King (GNK), down 1.4% to 523.6p.
Yesterday in the City
The FTSE 100 eased back 0.2% to 7,755.9pts yesterday, but it was generally a stronger day for the market's consumer stocks.
Greggs (GRG) jumped 2.4% yesterday to 1,336p after announcing its 17th quarter of like-for-like sales growth in a row yesterday with like for like sales up by 3%.
Associated British Foods (ABF) was boosted by 2.2% to 2,891p after broker Barclay's upgraded the stock over the prospects of its Primark clothing business in the US.
The supermarkets also had a good day, with Sainsbury's (SBRY) up 2.1% to 256.2p, Tesco (TSCO), up 1.9% to 211.8p and Marks & Spencer (MKS), up 1% to 310.2p. Morrisons (MRW) was up a more modest 0.3% to 229.5p.
Another key riser was Premier Foods (PFD), which rose 2.9% to 44p after yesterday announcing a 4% increase in group sales to £261.4m in the 13 weeks ended 30 December boosted by record sales on mince pies.
Other risers included McBride (MCB), up 3.4% to 181p and Nichols Beverages (NICL), up 2.3% to 1.452.5p.
Majestic Wine (WINE) led the day's fallers, dropping 2.5% to 448.5p, while FTSE 100 European Coke bottler Coca-Cola HBC (CCH) fell 1.7% 2,336p. Conviviality (CVR) fell 1.7% to 371.5p and Finsbury Food Group (FIF) dropped 1.3% to 111.5p.
Also Imperial Brands (IMB) fell back 0.4% to 3133.5 and Diageo (DGE) slipped 0.7% to 2,601.5p.