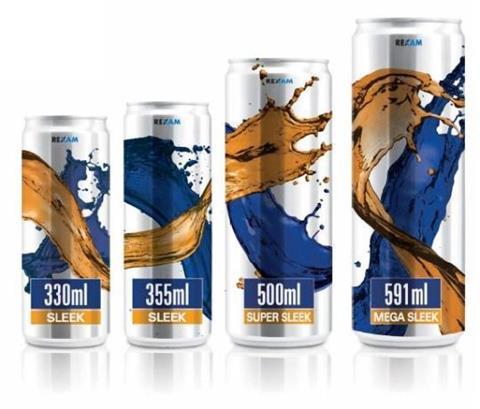 The £4.3bn takeover of Rexam by US rival Ball Corporation is to be examined in an in-depth investigation by the European Commission amid fears of reduced competition in the beverage can and aluminium bottle manufacturing industry.
A potential deal between the two companies was announced in February and sent shares in Rexam, which makes cans for Coca-Cola, AB InBev and Heineken, soaring more than 20% to 547p, close to the premium offer price of 610p.
The EC has 90 days – until 25 November – to investigate the proposed acquisition and decide if its initial concerns are founded.
"Very many of us buy drinks in cans – they are convenient and used everywhere," said commissioner Margrethe Vestager, in charge of competition policy.
"It is therefore very important that the Commission makes sure that Ball's takeover of Rexam does not restrict effective competition and so risk price increases that could be passed on to consumers."
Rexam and Ball are, respectively, the first and second largest beverage can manufacturers in the European Economic Area (EEA), and also the two market leaders worldwide.
The EC's concerns relate to the supply of cans and bottles made for drinks throughout the EEA. Customers of Ball and Rexam include large and small manufacturers of beer, carbonated soft drinks, energy drinks, juices and water, as well as bottlers working under contract.
In a statement on the London Stock Exchange today, Ball added: "This [the phase II review] is a standard step when the European Commission is conducting an in-depth review under the EU Merger Regulation.
"The transaction is still being reviewed by other antitrust agencies, including the US Federal Trade Commission and the Conselho Administrativo de Defesa Econômica in Brazil.
"It is expected that all necessary regulatory clearances will be obtained during the first half of 2016."