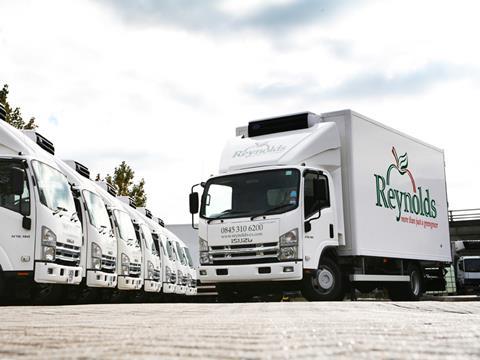 Fruit & veg wholesaler Reynolds has acquired the business and assets of Wimbledon-based greengrocer and hospitality supplier Solstice.

High-end Solstice had been in administration at the time of the pre-packaged sale, which was announced on Friday by Reynolds.

As part of the deal Solstice would continue to supply the hospitality industry with specialty fruit & vegetables, alongside dairy and ambient products, said Reynolds, with Solstice's founder Philip Britten and its entire workforce set to stay on.

Solstice confirmed it would also maintain an existing identity separate from Reynolds, with support from its new parent company where necessary.

"I am delighted at the prospect of working with the Reynolds family," said Britten. "I've no doubt that, by sharing best practices across both businesses, Solstice will have a very exciting and sustainable future ahead."

Reynolds MD Tony Reynolds added: "Both businesses share similar family values of excellent quality and service, but have their own, unique and enviable customer base. I am incredibly excited about the opportunities which lie ahead and would like to welcome the team at Solstice to the Reynolds family."

It follows a rise in Reynolds' pre-tax profits of £2.2m in the year to December 2016, while its turnover fell by more than 10% to £190.5m. The supplier attributed £38.9m of the change to a reduction in its contract to supply Pret a Manger.