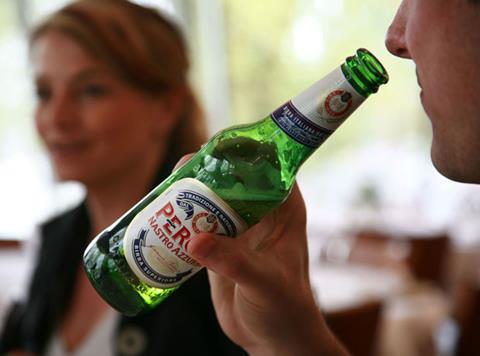 SABMiller (SAB) has this morning confirmed that ABInBev intends to make a proposal to acquire the UK-listed brewer.
The Peroni brewer released a short statement this morning, which read: "The Board of SABMiller notes the recent press speculation and confirms that Anheuser-Busch InBev has informed SABMiller that it intends to make a proposal to acquire SABMiller."
It said that no proposal had currently been received, but that the SABMiller board will "review and respond as appropriate to any proposal which might be made."
ABInBev must announce its intention to make an offer for SABMiller by 14 October.
The news suggests ABInBev is finally ready to pull the trigger on a takeover bid that has been widely rumoured for a number of years.
More recent reports had linked 3G Capital – which holds a 21% stake in ABInBev – with a £75bn bid for SABMiller.
Any deal with ABInBev (or involving 3G Capital) will have to overcome some sizeable obstacles.
Regulators will almost inevitably call on any merged company to sell SABMiller's 58% stake in MillerCoors in the US and it would be likely to have to shed brands in China and India too.
There could also be monopoly issues in Russia and SAB's core market of Africa, while SABMiller also has a growing relationship with Coca-Cola in Africa which potentially conflicts with ABInBev's significant relationship with PepsiCo.
Additionally, SABMiller's board may actively resist the bid – given its own rebuffed approach to Heineken last year was widely thought to be a defensive move to protect it from being swallowed by ABInBev.
SABMiller shares jumped 21% to 3,651.5p on the news this morning, valuing the company at £59.4bn. The shares rose strongly through 2014 on the expectation of a ABInBev bid, but they had fallen 10% so far in 2015 before this morning as the rumour-mill around potential bids quietened.